Back
Focus areas of Circulatory Health
Focus areas of Circulatory Health

Cardiovascular disease is one of the main causes of death in both men and women and, with the current aging population and rise in cardiovascular risk factors (obesity, diabetes), this is not likely to change without a collective effort. To address this challenge, cardiovascular investigators, clinicians and educators from UMC Utrecht have assembled into one program: Circulatory Health. The mission of our program is to reduce the burden of cardiovascular disease worldwide.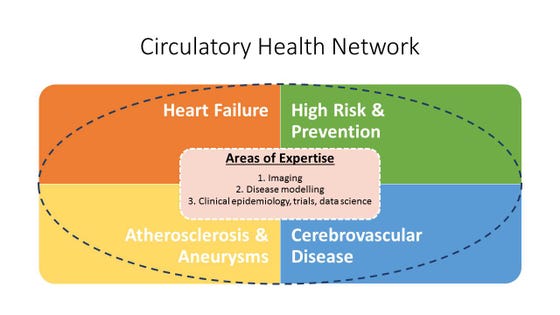 uitklapper, klik om te openen
Global Cardiovascular Health
Cardiovascular diseases are the leading cause of morbidity and mortality worldwide with low- and middle income countries being disproportionally affected. Our work aims to study cardiovascular risk factors and health outcomes internationally and develop, implement and scale-up cost-efficient approaches for primary and secondary prevention of cardiovascular disease globally to contribute towards equity in health and well-being for all. For further information please see www.globalhealth.eu


Thank you for your review!
Has this information helped you?