Back
Group van Loosdregt-Vastert - Grants

About
Together Jorg van Loosdregt (fundamental scientists) and Bas Vastert (pediatric rheumatologist/scientist) lead the pediatric rheumatology translational research group in the University Medical Center Utrecht (The Netherlands). Our mission is to increase our understanding of the molecular mechanisms underlying Juvenile Idiopathic Arthritis (JIA), and translating these findings into novel therapeutics. JIA is a disease that affects 1/1000 children and can lead to impaired severe loss of quality of life. Our group combines both fundamental and clinically orientated research projects. We believe that bringing these fields of research, and researchers, together facilitates translational research allowing for more efficient transition of experimental findings to the clinic.
Research programs
Infection and Immunity
Child Health
Research interests
Epigenetics and transcriptomics in JIA
Identification of therapeutic targets for JIA treatment
Clinical trials to improve JIA treatment and care
Contacts
Jorg van Loosdregt
Bas Vastert
Related websites
Group members
Group leaders: Bas Vastert and Jorg van Loosdregt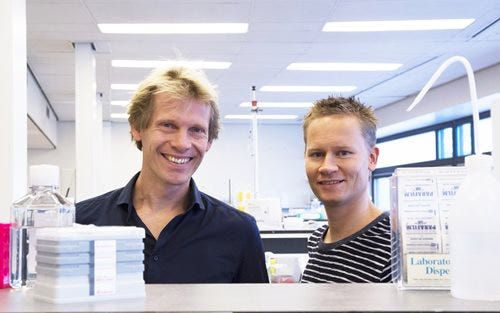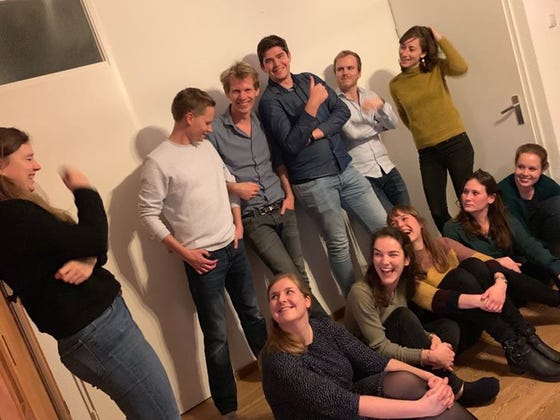 Postdoc
Dr. Jorg Calis (affiliated researcher)
Research technicians
Rianne Scholman
Yesper Smits
Clinician-Scientist
Arjen Leek
PhD students
Lucas Picavet
Lotte Nijhuis
Ellen van Vroonhoven
Anouk Verwoerd
Students
Sietske Gadella
Janneke Hulsen
Koen Heuvelmans
Join our group
PhD positions available
Collaborations
Our research acitivities are closely linked to the department of Pediatric Rheumatology and Immunology in the Wilhelmina Children's Hospital, University Medical Center Utrecht.
Within the Center of Translational Immunoloy, we closely collaborate with the group of Femke van Wijk. Together we supervise 1 PhD student in a PhD trajectory on residential T cells in Synovial fluid in JIA.
We collaborate with multiple groups in the Netherlands and abroad
Grants
Prizes
> Pediatric Rheumatology European Association - Young Investigator Meeting Nienke ter Haar Best Basic Presentation (2015, 2018)
> Dutch Pediatric Society (NVK) - Young Investigator Prize Nienke ter Haar 3rd prize (2018)
> Pediatric Rheumatology European Association Lotte Nijhuis Kourir award 2018 for relevant research to patients (2018)