Back
Prof.dr. M.M.E. (Margriet) Schneider
Prof.dr. M.M.E. (Margriet) Schneider

Prof. Margriet Schneider (1959) has been appointed Chair of the Executive Board of the University Medical Center (UMC) Utrecht effective November 1, 2015.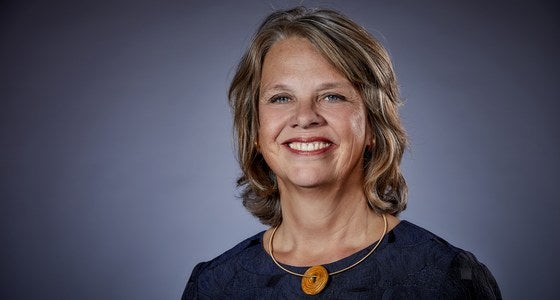 Background
Margriet Schneider was Chair of the Internal Medicine & Dermatology department at UMC Utrecht and Internal Medicine instructor since 2010. In 2011, she was appointed Professor of Internal Medicine at Utrecht University. From 2004 to 2010, she held the position of chair and medical manager of the Intensive Care Center division. During this time, an international award-winning state-of-the-art intensive care unit was built. Margriet Schneider has worked at the UMC Utrecht as a specialist in internal medicine since 1991 and from 1996 as a specialist in internal medicine and infectious diseases. She also has assumed a role of ambassador for quality and safety at the UMC Utrecht.
In 2013, she was a the co-initiator and leader of the Professional Performance focus area at Utrecht University. In this focus area, researchers from a large number of scientific disciplines have joined forces to map the implications of changes in the nature of professional work in a rapidly changing context, so that professionals gain knowledge of these implications and can anticipate them effectively.
Thank you for your review!
Has this information helped you?