Uitgelicht

Weekendschool Petje Af op bezoek
Op zondag 26 januari kwamen zestig kinderen van de weekendschool Petje Af naar het UMC Utrecht. De kinderen bezochten onder meer de practicumzaal. 'Vet! Ik zie de cellen!'
Platform Diversiteit en Inclusie
In het platform Diversiteit en Inclusie dragen medewerkers uit alle lagen en opleidingen van de faculteit Geneeskunde bij aan het diverser en inclusiever maken van ons onderwijs. Met hun praktijkervaring en expertise werken we aan onderwijs waar alle studenten zich welkom voelen en waar iedereen zich optimaal kan ontwikkelen.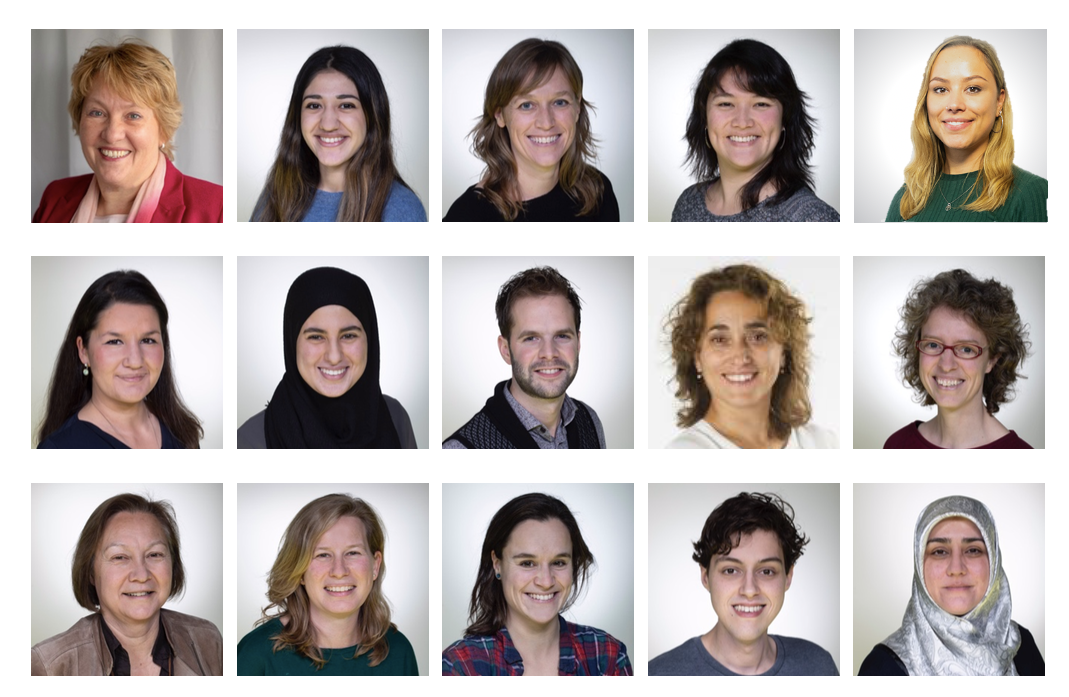 Ook iets doen? Plan een biastraining!
In de biastraining word je je bewust van vooroordelen, leer je de mensen om je heen beter kennen en denk je samen na over manieren om inclusiever te handelen.
Wil je een biastraining op maat voor je team, docenten of studenten? Neem dan contact op met onze secretaris Gisela van der Velden via G.J.vanderVelden-2@umcutrecht.nl.
Onderzoeksgroep Diversiteit en Inclusie
De onderzoeksgroep Diversiteit en Inclusie bestaat uit onderzoekers en promovendi die ons onderwijs van selectie tot specialisatie onder de loep nemen. Onderzoeksgebieden zijn bias in selectie, een divers curriculum, het belang van rolmodellen en aansluiting bij de arbeidsmarkt.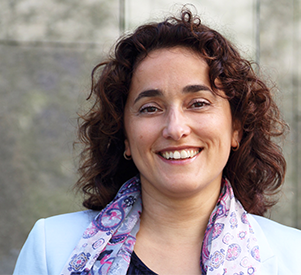 Dr. Gönül Dilaver
Head of Diversity & Inclusion initiatives and research
During her MSc and PhD Gönül Dilaver developed a strong interest in academic education. In 2005 she started as University Teacher and Senior Advisor of the Biomedical Sciences degree at the Radboud University Nijmegen. In 2007 Dr. Dilaver became Degree Coordinator of the Master's Programmes Biomedical Sciences within the interfaculty Graduate School of Life sciences at UMC Utrecht and Utrecht University. Since 2009 she is chair of the Expertise Group Education Life Sciences in which she actively develops and implements educational innovations for the Graduate School of Life Sciences. In 2016 Dr. Dilaver was appointed as Associate Professor in 'Research and Innovation of Biomedical Education' at UMC Utrecht. Currently, she is the faculty liaison for UMC Utrecht Diversity & Inclusion initiatives and research.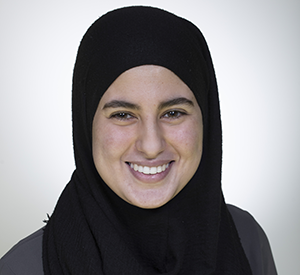 Ouafa Dahri, MSc
Bias in (biomedical)science and teaching approaches to diversity
As a biomedical scientist, Ouafa enriches our team with her research skills. Ouafa has a direct link to a diverse group of students as she has been very active in different student organizations during her college years. Ouafa and Gisela are developing a course targeting biomedical science students that focusses on teaching students sensitivity to bias in research. The course teaches students the biomedical mechanisms behind implicit bias such as those of a neurological and physiological nature. Additionally, topics that highlight the importance of diversity within science such as gender diversity and racial diversity. These aspects of diversity have been shown to be overseen when proposing new research focus. Ouafa will also investigate what teaching approaches work best regarding diversity education.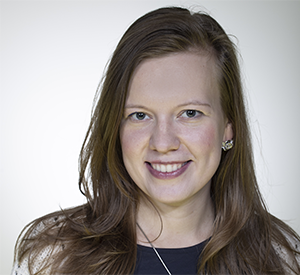 Anastasia Kurysheva, PhD student
Evaluative criteria of admission systems of research Master's programmes
Anastasia has a research background in developmental and clinical psychology. In applied settings, she worked as an educational psychologist and specialized on psychological assessments of children and adolescents. Besides that, she assisted at the Graduate Education project of Utrecht University, where amongst other tasks, she has been supporting the development of the Learning Community on Admissions. Combining her expertise in educational studies, psychological assessment, and statistics, Anastasia is working now on a topic of selective admissions to Graduate School within her PhD project. Her research examines evaluative criteria of admission systems of research Master's programmes, with a specific focus on validity, reliability, and transparency of selective admission criteria. Her interests also include such topics as student mobility, internationalization, diversity, inclusiveness, ethics of selection, and effects of politics and policies on higher education systems.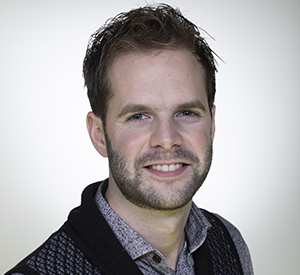 Dr. John Meeuwsen
Diversity and inclusion during the selection of the bachelor programmes Biomedical Sciences and Medicine
With a biomedical background, John has developed a strong sense of analytical thinking. During his Master in Biomedical Sciences and during his subsequent PhD trajectory, John developed various laboratory skills, but also a feeling for how to handle big datasets and how to perform statistical analyses with the programming software R. Besides that, John likes to organize things and enjoys teaching. Currently, John works as a post-doc on diversity and inclusion with a special focus on bachelor programmes Biomedical Sciences and Medicine.
Heleen van Ravenswaaij, PhD student
During the past ten years, Heleen noticed that she has a strong interest in personal development and finding your own path through education and life. Considering her own background, she experienced the difficulties of choosing an educational path that fits and a profession that inspires. She did her bachelors in pedagogical sciences and a research master in educational sciences, both in Utrecht. The strong focus on theoretical research made her decide to work as a practical researcher at an University of applied sciences, but she made the switch to educational consultant quite soon after. During the latter profession, she enjoyed teaching students, training teachers, and developing educational programs. Now she is working within BMS on her PhD with a focus on how students can accumulate the, for them, necessary skills for their current and future life. The context for this research is the Life Sciences Academy. Within this project, she can philosophize about and analyze social phenomena and still be involved in the practice of educating.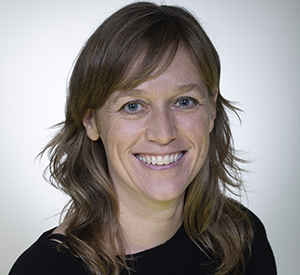 Dr. Conny Seeleman
Implicit processes of in- and exclusion of (bio)medical students with diverse backgrounds
Conny Seeleman currently works as a Public Health teacher at the Julius Centre. She is coordinator of an innovative interdisciplinary community internship for medical students. She has much experience as a qualitative researcher on topics related to providing healthcare in an ethnically diverse context. In 2014 she completed her PhD about cultural competence in healthcare which also addresses integrating diversity topics in medical education. Within this research team, Conny focuses on the implicit processes of in- and exclusion students with diverse backgrounds experience during their (bio)medical education.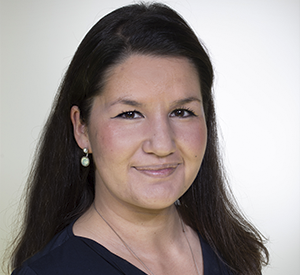 Isabella Spaans, PhD student
Identifying with role models in biomedical education
Isabella has a master's degree in Communicationstudies and proceeded to teach at the faculty of Social Sciences for ten years. She is currently a PhD student at the Medicine Faculty, shifting her focus towards researching diversity and inclusion. With a background in communicationstudies, sociology and qualitative deductive research Isabella provides a unique perspective on this complex, interdisciplinary subject. Her research explores the process of identification with role models amongst underrepresented students.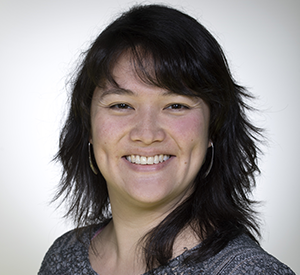 Dr. Gisela van der Velden
Gisela was trained as a biomedical scientist. She gained a PhD in Virology and went on to a two-year post-doc in antibiotic resistance. She felt the increasing need to broaden her horizons, leading her to start working as a policy adviser at the bachelor's programme Biomedical Sciences. Having grown up as the child of an ex-pat in a multi-cultural family, Diversity and Inclusion (D&I) have always been important to her. She now represents the Faculty of Medicine at the Utrecht University meetings with the Faculty Diversity Coordinators and she is the secretary of the UMC Utrecht D&I task force. She also researches D&I within the bachelor's programme's selective admissions process, as well as offering bias awareness trainings for students.
Recente publicaties door de onderzoeksgroep
Kurysheva, A., van Rijen, H. V., & Dilaver, G. (2019). How do admission committees select? Do applicants know how they select? Selection criteria and transparency at a Dutch University. Tertiary Education and Management, 1-22.
Nuttige links
Taskforce Diversiteit en Inclusie - Universiteit Utrecht
Platform Onbeperkt Studeren
Contact
Gisela van der Velden
Secretaris platform Diversiteit en Inclusie
Gönül Dilaver
Voorzitter platform Diversiteit en Inclusie