The Adrienne Cullen Lecture on Open Disclosure After Serious Harm is held annually at UMC Utrecht. It was held for the first time in 2018 when Ms Adrienne Cullen and two of her senior physicians spoke openly about the medical error which left her with terminal cervical cancer. Ms Cullen died on December 31, 2018. This lecture is named in her honour so that we, as a hospital, can learn from things that go wrong, and, through openness, prevent similar mistakes being made again.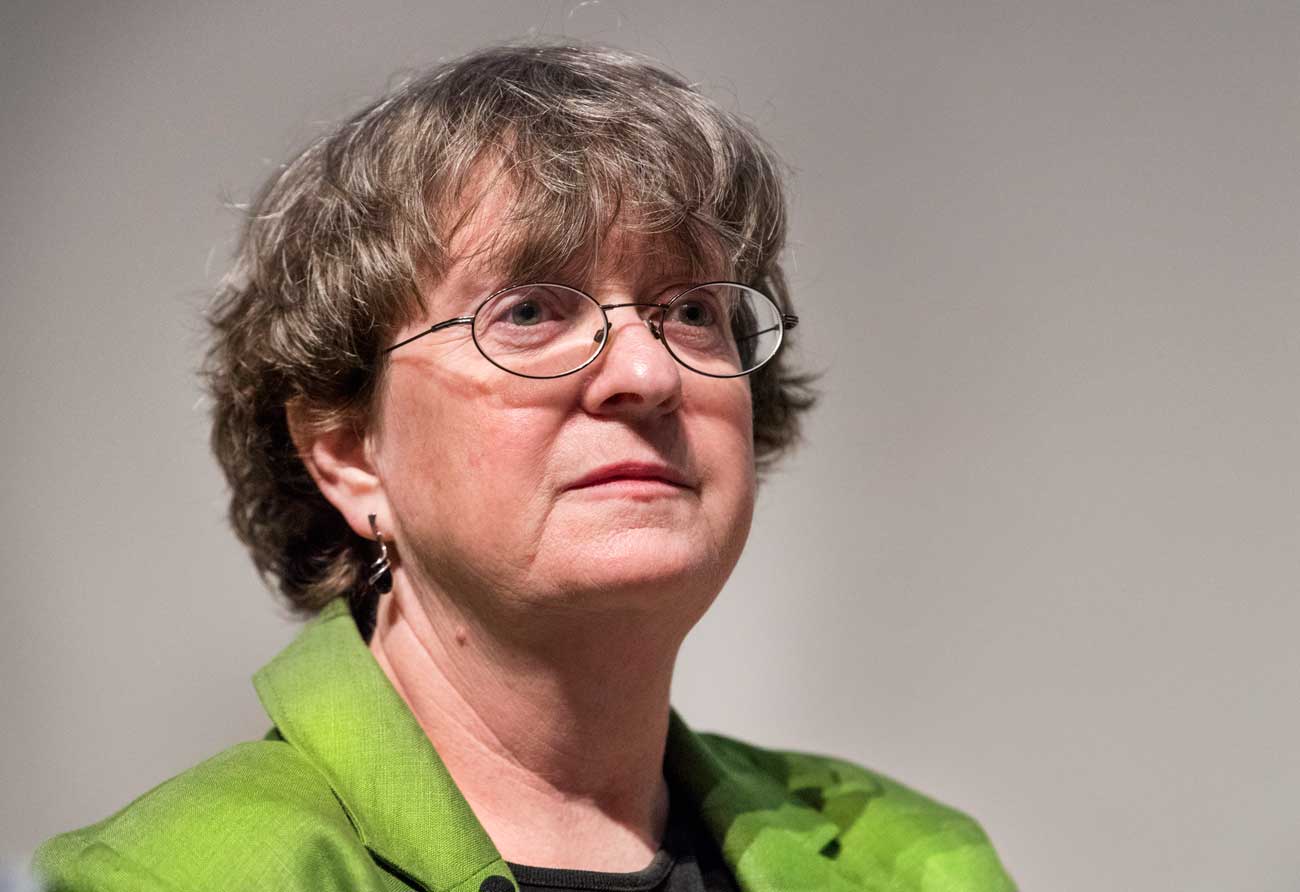 Photo: Adrienne Cullen, source ANP
Third Adrienne Cullen lecture postponed to spring 2021
Given the current circumstances in which it is not possible to convene with large groups of people due to the coronavirus, we are unfortunately forced to cancel the Adrienne Cullen Lecture this year. We postpone this lecture to the spring of 2021. Would you like to receive an invitation from the Adrienne Cullen lecture? Please send an email to aanmelding@umcutrecht.nl.
Quote Peter Cluskey, Adrienne Cullen's husband
"Despite everything that happened, Adrienne is there in spirit beside the staff of UMC Utrecht and every other Dutch hospital as they battle the virus and struggle to save lives. She had many problems with the way hospitals behave as institutions - but in the vast majority of cases she believed that staff do their very best in highly pressurized circumstances. These are the most difficult circumstances this generation has ever encountered. The best of luck to all involved."
First Adrienne Cullen lecture
The first Adrienne Cullen lecture took place at UMC Utrecht on Friday April 13, 2018. This first lecture was about Adrienne Cullen herself who was a victim of a medical mistake. In 2011, the results of a tissue biopsy that showed that she had cervical cancer did not reach her treating physician at UMC Utrecht. Two years later, the mistake came to light, but by then the cancer had already metastasized, with fatal consequences for the patient. Adrienne Cullen passed away in December 2018.
Read here the investigation into the medical mistake and the reflection on the investigation by the Executive Board of UMC Utrecht. Both documents are in Dutch.
In order to guarantee the privacy of Mrs. Cullen and the healthcare professionals involved, her personal medical data and information that can be traced back to individuals have been made illegible.
Second Adrienne Cullen lecture
The second Adrienne Cullen lecture was held at UMC Utrecht on Friday May 10, 2019. Keynote speaker was Andrew Foster, CEO of Wrightington, Wigan & Leigh (WWL) Foundation Trust, who shared his experience on reducing incidents in his organization as well as on improving the quality of care. Foster was brought up personally by Adrienne Cullen.