Back
Articles September 2022
Articles September 2022

Below the publications published in September 2022 that originate from the cardiovascular domain of the UMCU can be found. The papers are categorized in 4 theme's: Heart Failure, atherosclerosis & Aneurysms, Miscellenaeous and High Risk. The list is compiled by making a selection of the papers based on a search of last authors that are known as PI's in the Circulatory Health Research Center.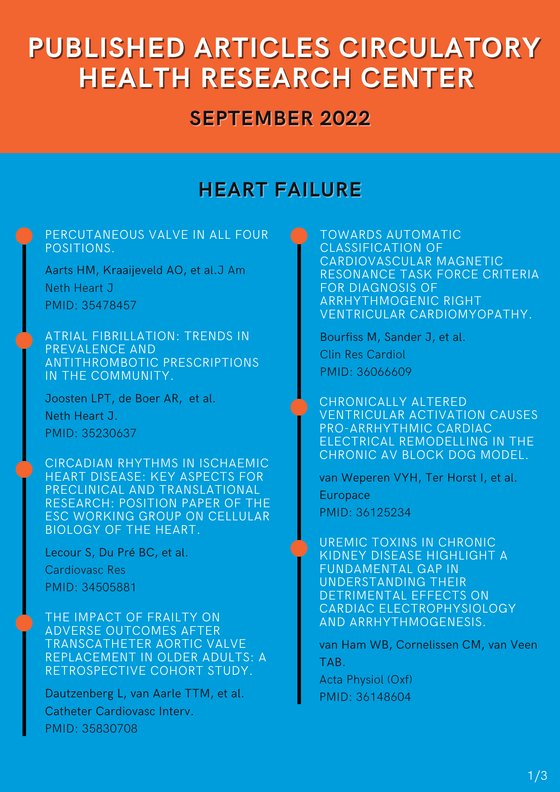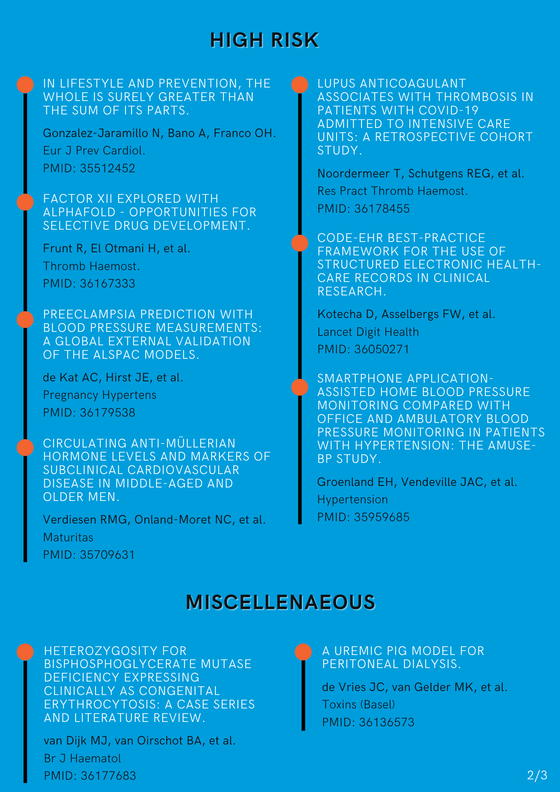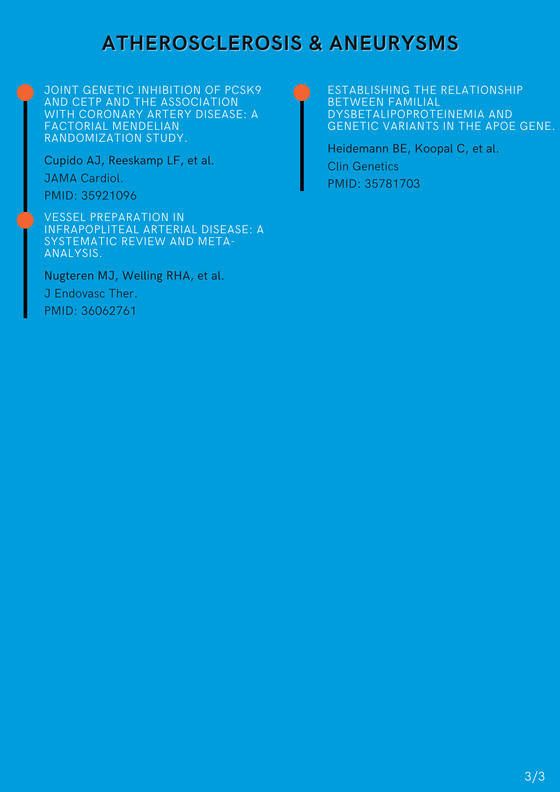 Thank you for your review!
Has this information helped you?