Back
Brachytherapy prostate
Brachytherapy prostate

The goal of this project is to develop an MRI guided implant system to optimise the permanent iodine and high dose rate (HDR) treatment of prostate tumours. This system has to be compatible with high field MRI (1.5 and 3T) and endorectal coil imaging to allow excellent soft tissue visualisation required for the location of macroscopic disease, the rectum, the bladder, the urethra, the neurovascular bundles, the corpus cavernosum, the internal pudendal artery and the distal urethral muscles.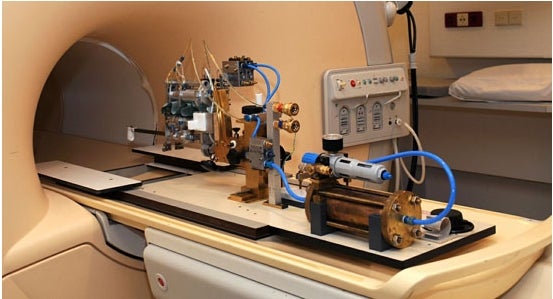 Thank you for your review!
Has this information helped you?