Back
Grant for research prevention of brain diseases

Grant for research prevention of brain diseases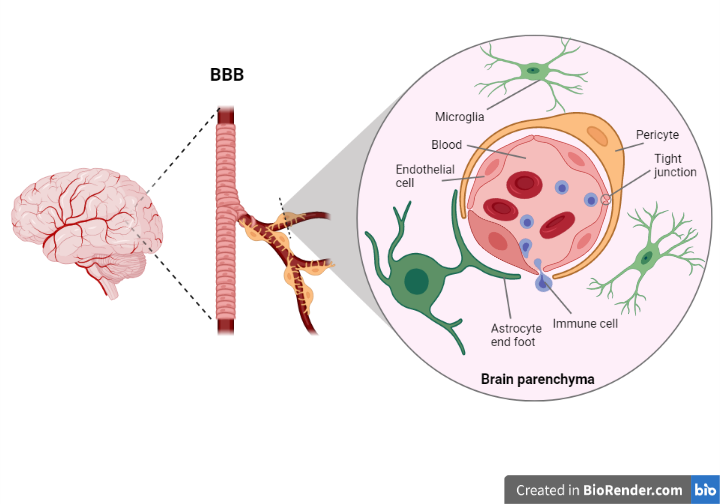 An amount of over five million euros, divided over six grants, has been awarded by the Netherlands Organisation for Scientific Research for research into innovative measurement methods to better understand and treat diseases. Two of these grants go to researchers at the UMC Utrecht. This will enable them to do better research into the prevention of brain diseases. Less reliance on animal testing is also a goal.
At the UMC Utrecht, a grant of one million euros from the Netherlands Organisation for Scientific Research goes to Associate Professor of Radiology Natalia Petridou, with which she will image cerebrovascular functions in disease and health. The second grant, of 1.3 million euros, is for Professor of Glia Biology of Brain Diseases Elly Hol and Professor of Molecular Cell Biology and Immunology Elga de Vries of the Amsterdam UMC. They conduct innovative research on mini-brains. As the projects of the three researchers qualify as health research into disease and prevention, the models they develop must be applicable to multiple diseases and have an effect on multiple patient groups.
Building better measurement models for brain diseases
"Many of our current measurement models are not predictive enough when it comes to whether and how effective a treatment will be in a patient with a specific brain disorder," says Professor of Translational Neuroscience Jeroen Pasterkamp, chair of the Brain focal point at the UMC Utrecht. "Furthermore, in many cases the disease process has not yet been sufficiently mapped to build a model, for example in a Petri dish in the lab or using computer techniques. I am extremely pleased with the grants. They will allow Natalia and Elly to build better measurement models with a specific focus on blood vessels and the blood brain barrier, the place where blood vessels and the brain meet."
One million for imaging cerebrovascular functions
In her research project Natalia focuses on mapping the blood vessel system in the brain in more detail, using imaging techniques and microscopy to better predict what exactly happens in certain brain disorders. She is developing a computer model of the smallest brain blood vessels and their interaction with neurons. This model can be used to optimize functional MRI to better visualize the severity of brain diseases such as ALS, Alzheimer's, Huntington's and Parkinson's, and the model helps in earlier detection and diagnosis of these diseases. It will be applicable to multiple diseases in the future and may have an effect for multiple patient groups.
Research on mini-brains: one step closer
Together with her colleague Elga de Vries from Amsterdam, Elly is going to work on providing human mini-brains with blood vessels in order to create a more relevant culture model of the human brain. With this research, called CONNECT, Elly and Elga seek to develop a human cell model in which they can test the uptake of drugs by the blood-brain barrier. From human stem cells they develop blood-brain barrier cells using the latest technology. They then link these to mini-brains. The approach leads to a measurement model that is closer to the patient than the current cellular and animal models. This brings the development of drugs for brain diseases a step closer. Elly and Elga's new model can also be used for multiple diseases and patient groups in the near future.