Back
Veni grant for two researchers at UMC Utrecht

Veni grant for two researchers at UMC Utrecht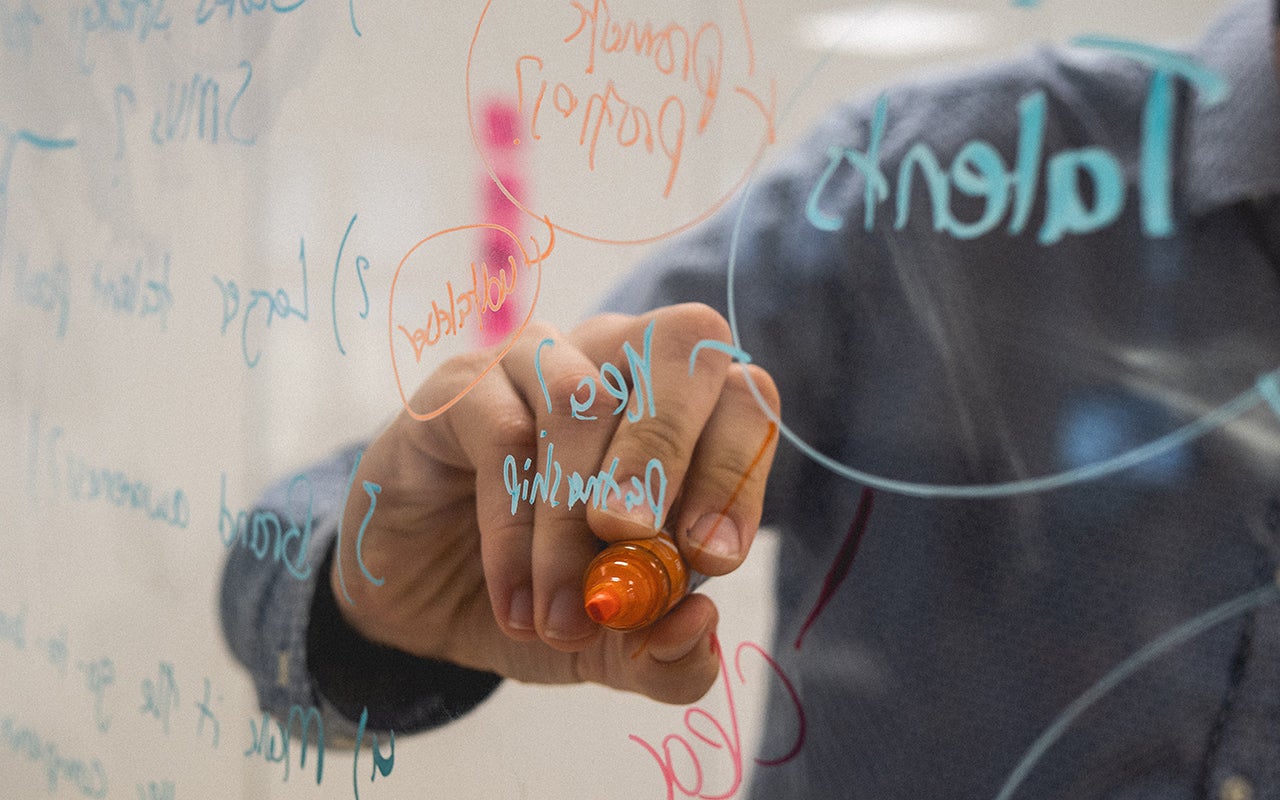 NWO has awarded 78 promising young scientists a Veni grant of up to 280,000 euros. The laureates can use this grant to further develop their own research ideas over a period of three years. Two of the talented researchers work at UMC Utrecht.
These are the researchers and their projects:
Matthijs Biesbroek
Searching for patterns of vascular damage in the brain
Cerebral small vessel disease (SVD) is a major cause of dementia and stroke. On brain MRI's, SVD most commonly manifests itself as white matter hyperintensities (WMH). WMH are the end result of several types of vasculopathies and underlying disease mechanisms. Currently, it is often impossible to identify the underlying cause in individual patients, which hampers an accurate diagnosis and the development of targeted treatment strategies.
Matthijs Biesbroek, researcher at the UMC Utrecht Brain Center, thinks we can use WMH location and lesion patterns to pinpoint the underlying cause. "I will collaborate with international partners through the Meta VCI Map consortium to analyze WMH patterns in more than 10.000 individuals and develop an algorithm that traces the WMH pattern in individual patients back to the underlying cause", he says. "As a next step, I will develop an open access software tool that extracts this information from MRI scans. "
The researcher is happy with his Veni: "I am really excited to start working on this project, together with my colleagues at UMC Utrecht and my international partners. I am hopeful that after the project is finished, we can use the resulting WMH diagnostics tool to provide patients with a more specific and accurate diagnosis."
Emma van Bodegraven
Finding the force to fight brain tumors
Brain tumor cells easily infiltrate surrounding healthy brain tissue. This is how they escape treatment. Physical forces generated by cells in surrounding brain tissue impact their infiltration and thereby tumor malignancy.
Emma van Bodegraven, also a researcher at the UMC Utrecht Brain Center, investigates the mechanisms generating these physical forces. "Using mini-brains and other human brain models, I hope to identify new therapeutic targets", she says.
Van Bodegraven is eager to get started. "I am excited and feel honored to be able to use this Veni to conduct research on the impact of physical forces on the malignancy of brain tumors."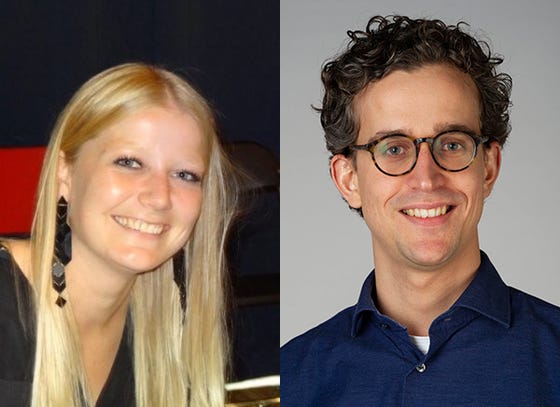 Emma van Bodegraven and Matthijs Biesbroek
NWO Talent programme
Veni, together with Vidi and Vici, is part of the 'NWO Talent Programme' (formerly: the Innovation Impulse). Veni is aimed at excellent researchers who have recently obtained a PhD. Within the Talent Programme researchers are free to submit their own subject for funding. In this way NWO encourages curiosity-driven and innovative research. NWO selects researchers based on the quality of the researcher, the innovative nature of the research, the expected scientific impact of the research proposal and opportunities for disseminating knowledge.