Back
'Make sport as accessible and informal as possible'

'Make sport as accessible and informal as possible'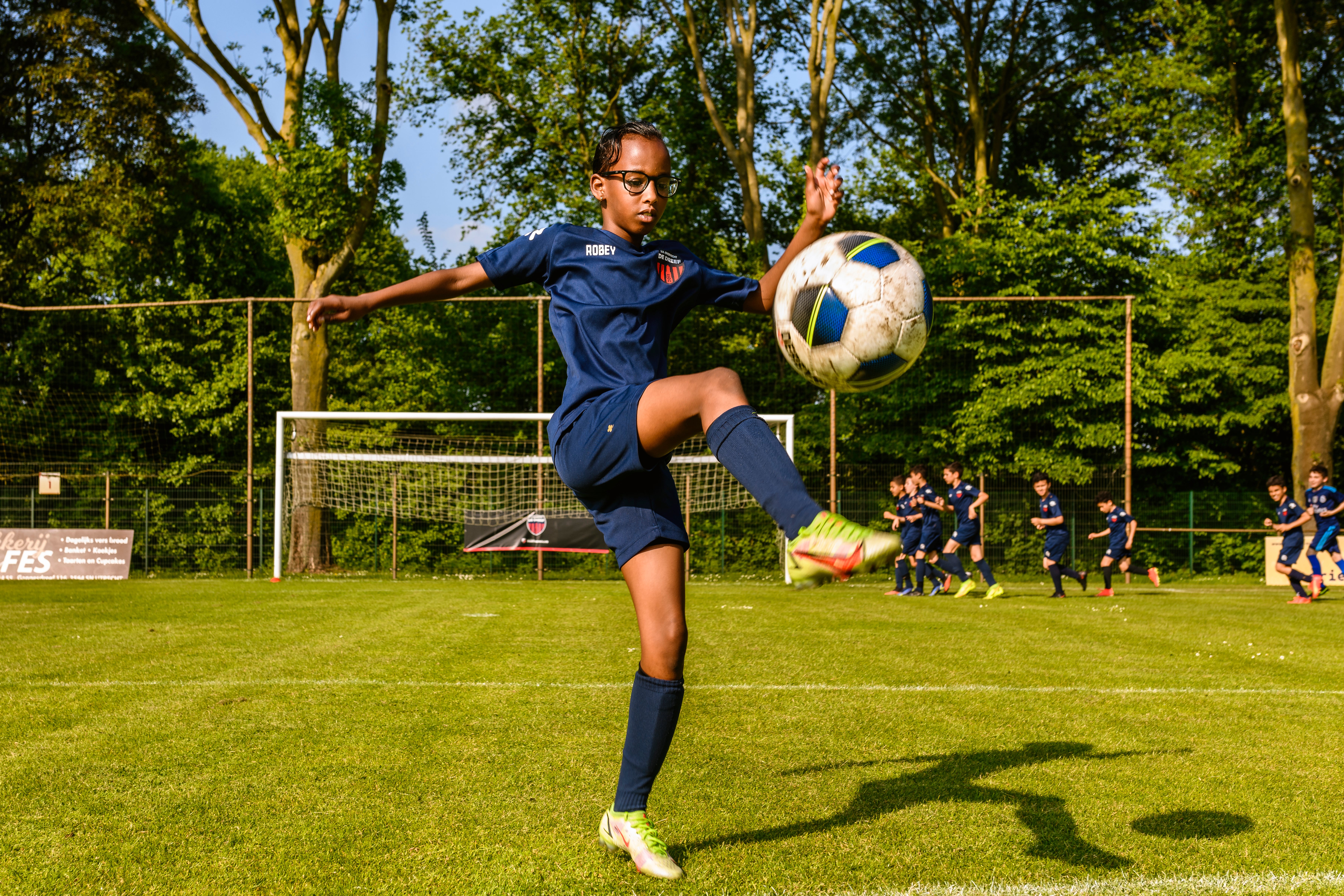 If you have a chronic illness, or grow up in a situation with little wealth, it can be difficult to join regular sports offers. But there are many initiatives - at community and hospital level - that ensure these children can still play sport. In Utrecht, Johannes Noordstar and Kathrine van den Bogert investigate how this works. 'Sports participation makes children fitter in every way.'
'They need one place where they can feel good and strong. One safe place is enough. And then they flourish.' Researcher and clinical health scientist Johannes Noordstar (UMC Utrecht) talks enthusiastically about how the WKZ sportive programme, together with FC Utrecht and sports academy Ubuntu Sport, gets chronically ill children playing sports. And what the added value is.
Johannes: 'The father of a girl with sickle cell disease was initially hugely concerned about whether it was safe for her to play sports. With some reluctance, he gave permission. Less than a month later, the same father was completely enthusiastic. And after 10 weeks, the daughter switched to exercising three times a week. I can tell more success stories like that.'
Parents
For years, WKZ sportive's mission has been to get all chronically ill children playing sports. This has all kinds of advantages, says Johannes. Children who are chronically ill are often more socially isolated than their healthy peers. Sport can then make children more socially and physically resilient and fitter. And the fitter, the more years of life you can expect. Sport also has a positive impact on mental well-being and self-confidence, being able to deal with winning and losing.
'Forty percent of all chronically ill children in the Netherlands do nothing in sport. Often the parents are a limiting factor. Not intentionally, of course,' says Johannes. 'But because they are understandably afraid that their child cannot handle that sport. In the past, for instance, you wouldn't think a child with sickle cell disease could do contact sports - an injury could be life-threatening. Nowadays, we have the disease much better under control and so do the conditions under which children can play sports.'
Unlimited duration
The process of getting the child moving is very careful. First, an intake in the WKZ. After that, the children follow ten training sessions on the field next to FC Utrecht's stadion. They get a full FC Utrecht uniform and they all go to a match in the stadion. After those ten training sessions, the child can possibly move on to a regular football club. But if the child is not (yet) ready for that, they can simply continue training - free of charge.
'How nice that your programme is not limited in duration,' says Kathrine van den Bogert, associate professor at the Department of Management and Organisational Science and the Sport and Society Research Group, Utrecht University. 'I also see in my research how important it is to offer sport as accessible and informal as possible.'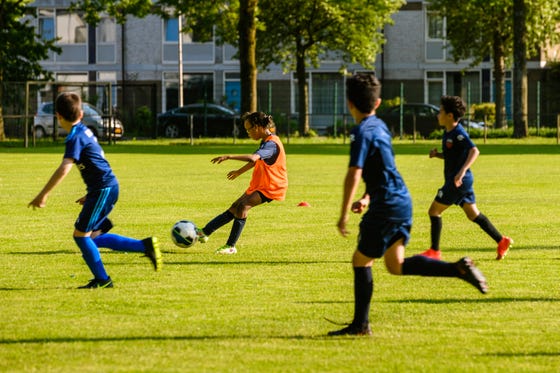 Outside of clubs
After a period in the Schilderswijk district in The Hague where she investigated how girls with a migrant and Muslim background organised their own football training and matches, Kathrine is now focusing on sports participation at football club SVO De Dreef in Utrecht Overvecht. It is an initiative in which FC Utrecht is also involved.
'It has long been thought that these girls do not play enough sports and therefore do not integrate well. But if you take a closer look, you see that this group does play sports, but does so outside of a club context. They do it informally. In The Hague, these girls organised their own weekday training sessions and had a large hall in the neighbourhood every Sunday where they could play their own football league. 100 to 150 girls participated in that.'
At De Dreef in Utrecht, only a third of the members are officially registered KNVB members. The other footballers do not participate in the official league. They play games among themselves, Kathrine explains. 'These are, for instance, young people with divorced parents who live in different places a lot, which makes it difficult to join regular leagues. Or there are money worries or practical obstacles such as transport, so they cannot be full members. But with this informal membership, they can still join.
Passionate and familiar
Kathrine and Johannes express their appreciation for FC Utrecht and how the club gets involved in many social projects. Johannes: 'We have been working with them for years and it goes very well.' Kathrine agrees with the club's great commitment. 'At De Dreef, at one point it was about appointing a coach. Then you notice at FC Utrecht that they are very driven to offer quality training based on their expertise. That is of course important, but it is also important that De Dreef appoints someone who is good at making connections and who is recognizable to the target group. They need to have a good chat about that. Such initiatives only work if they are developed together with the target group. There is no one size fits all.'
WKZ doctors and researchers work closely with Utrecht University's youth researchers, Dynamics of Youth. Read more about it.