Back
Titia Lely appointed as professor

Titia Lely appointed as professor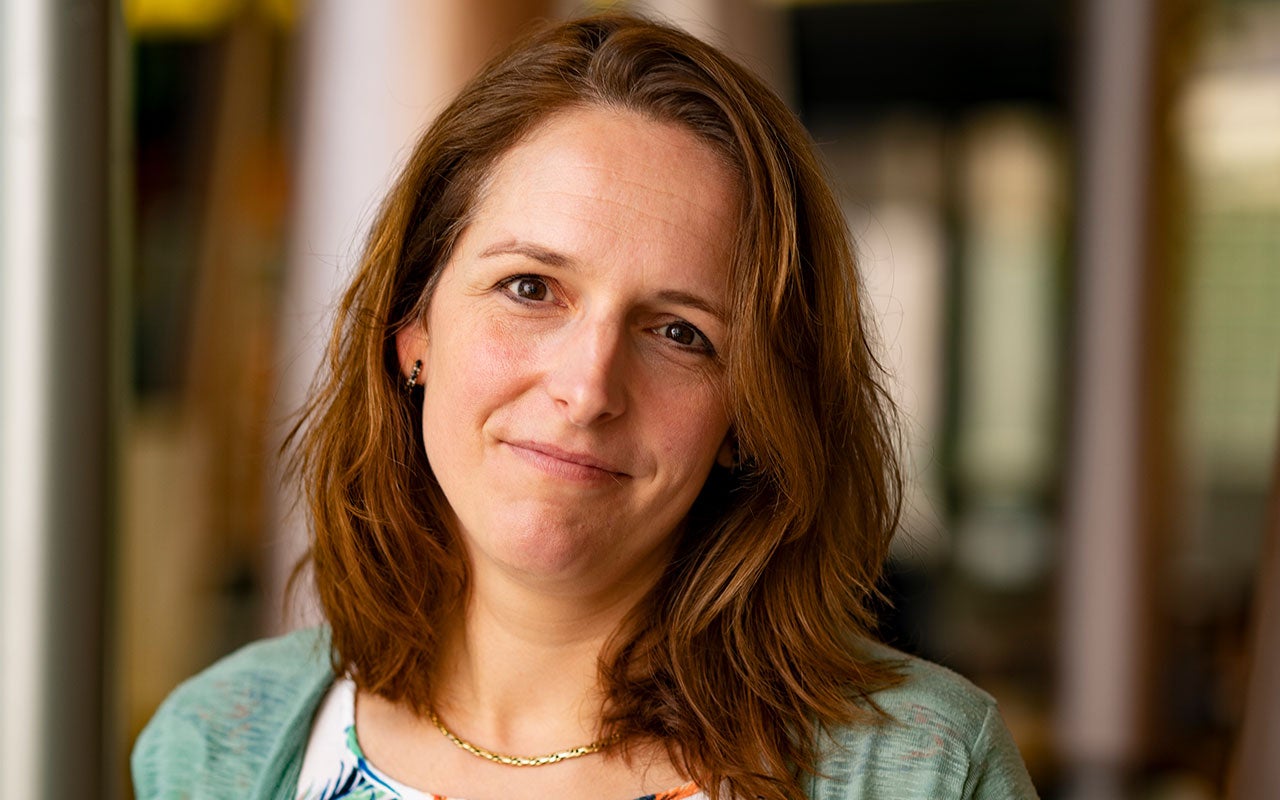 On 15 September 2023, gynaecologist Titia Lely was appointed professor of maternal and child vascular disorders. She focuses on the optimal treatment of vascular disorders during pregnancy to improve pregnancy outcomes and the long-term vascular health of mother and child. The chair, which falls under the Child Health and Circulatory Health spearheads, strengthens scientific research within the Birth Centre of the Wilhelmina Children's Hospital.
Lees artikel in het Nederlands >
In 2007, Titia Lely received her PhD from the Department of Nephrology on translational research into blood pressure regulation. She trained as a gynaecologist focusing on obstetrics at the UMC Groningen. During her training as a gynaecologist, she combined both fields and set up a line of research focusing on hypertension and kidney diseases related to pregnancy. Two fellowships in Boston (Harvard) and Toronto (Mount-Sinai) contributed to both clinical and research expertise in the field of renal diseases and pregnancy. Since 2014, Titia has worked as an obstetric gynaecologist at the WKZ Birth Centre.
Vascular disorders during pregnancy
Of all pregnant women in the Netherlands, 10% experience a vascular condition. These include lagging growth of the child in the womb (foetal growth retardation) or hypertension. Vascular complications during pregnancy can lead to heart, vascular and kidney diseases later in life. Some 17. 000 women are affected every year. Titia: "My chair focuses on developing innovative therapies to treat or, even better, prevent these disorders. A drug that does not bypass the placenta, for example, could potentially mean a lot. Currently, no treatment is available for placental disorder, even though it is usually the cause of growth retardation."
"Since 50% of preterm births are caused by vascular disease during high-complexity pregnancy, preventing this type of complication is of great importance. These insights influence daily care and information to pregnant women about expected outcomes in high-risk pregnancies, she explains. Multidisciplinary care for the 'sick pregnant woman' with a focus on the kidney, heart and vessels is an important theme for the Wilhelmina Children's Hospital. Titia: "In addition, within my research group we evaluate many existing medication prescriptions, including prescriptions related to blood pressure-lowering drugs. We try to improve these where necessary."
The number of highly complex pregnancies has clearly grown in recent years and will continue to grow. Vascular pathologies of mother and child are also important topics within the teaching of both the medical and biomedical sciences courses.
Children's education
Titia is also the author of the children's book 'Lot the Marmot' which explains the workings of the human body through various animals. Profits go towards scientific research to improve children's health.