Back
Brain-computer interfaces for paralyzed people

Brain-computer interfaces for paralyzed people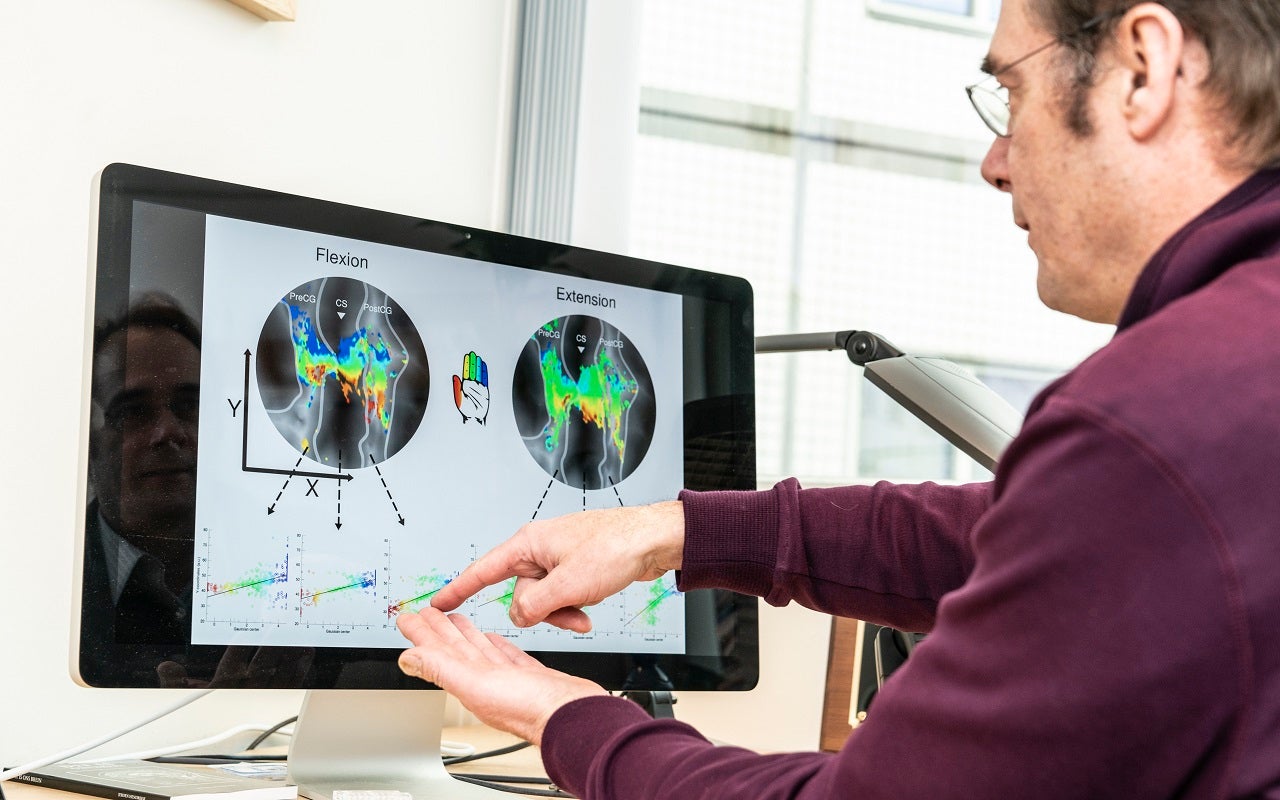 A research consortium led by the UMC Utrecht Brain Center has been awarded a grant of nearly 6 million euros by the European Innovation Council. With the funds, the researchers want to develop fully implantable Brain-Computer Interface (BCI) technology for people with locked-in syndrome (LIS). LIS is a condition in which paralysis severely limits communication, for example as a result of ALS. The brain-computer interfaces the consortium plans to develop will be able to decode speech in real time, helping LIS patients out of their isolation.
Patients with motor neuron disorders, trauma or stroke are at risk of losing full control of their muscles. This leads to Locked-in Syndrome (LIS), in which people become completely paralyzed and unable to communicate while still conscious. "This is, of course, an excruciating, frightening situation," says lead researcher Nick Ramsey. "Patients have a low quality of life, and the condition represents an extreme burden of care - not only for patients, but also for family and caregivers."
Implantable BCIs
The research project "Intracranial Neurotelemetry to Restore Communication" (abbreviated INTRECOM) aims to help LIS patients out of their isolation. The partnership wants to achieve this by developing and testing new, fully implantable brain-computer interface technology on two individuals: one in Utrecht and one in Graz. The new BCIs should make it possible to decode speech at home and in real time. "Our BCI system will go far beyond current technology," says Ramsey. "We want to create a sustainable, high-resolution BCI by combining state-of-the-art hardware and software based on artificial intelligence (AI)."
The UMC Utrecht (RIBS lab) is the coordinator of this new project. The research group is collaborating with Graz University of Technology (Austria), the Wyss Center for Bio and Neuroengineering (Switzerland) and Cortec Neuro (Germany).
About EIC Pathfinder Challenge
With the EIC Pathfinder Challenge program, the European Innovation Council supports visionary, entrepreneurial researchers who have bold ideas for radically new technologies. The collaborations supported by the program generally fall into the high-risk/high-gain category. Projects typically involve consortia of researchers and other partners from at least three different countries, but funding opportunities are also available for individual teams and smaller consortia of two partners.