Back
Large grant for national infrastructure to implement new organ and disease models using human stem cells

Large grant for national infrastructure to implement new organ and disease models using human stem cells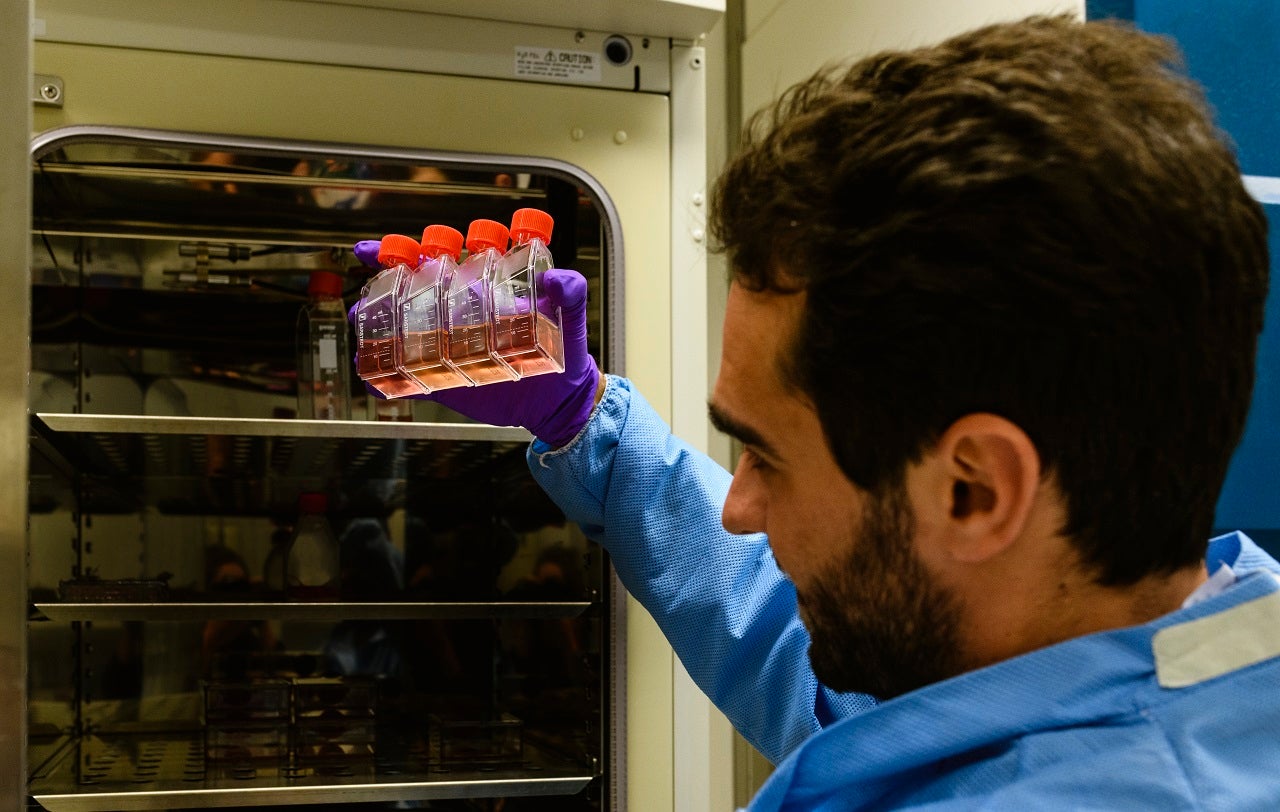 Researchers from the University Medical Centers in Leiden, Utrecht and Rotterdam, jointly affiliated with the "Institute for human organ and Disease Model Technologies (hDMT)," intend to develop new organ and disease models using human stem cells. This is expected to provide much better insight into the response of the human body to therapy in the future.
Led by principal investigator Christine Mummery of Leiden University Medical Center (LUMC) and Janny van den Eijnden-van Raaij (managing director hDMT), this hDMT partnership has been awarded a grant of almost 13.5 million euros from the National Roadmap Large-Scale Scientific Infrastructure of the Netherlands Organization for Scientific Research (NWO). This funding will be used to establish a national state-of-the-art infrastructure, hDMT INFRA StemCells, that will provide support in setting up and conducting studies on stem cells to all researchers across the Netherlands and beyond.
Combining human stem cells in one disease model
There are currently two main types of human stem cells, adult stem cells (ASCs) and "human induced pluripotent stem cells" (hiPSCs). Both types have strengths and shortcomings. According to hDMT INFRA StemCell researchers, some shortcomings can be overcome by combining these stem cell types. "This makes it possible to develop new and better organ and disease models that can accurately mimic the pathology and physiology of the human body," said Christine Mummery. "Thanks to these models, we expect better understanding of how healthy- and diseased-tissues function and how effective new drugs might be as therapies."
Accessible stem cell infrastructure
Thanks to the NWO contribution and the collaboration between the UMCs and hDMT, this will be the first large-scale facility combining hiPSCs and ASCs in single disease models without immune barriers. According to Janny van den Eijnden-van Raaij, such a national infrastructure should accelerate the ability of researchers to implement this technology. "The uniqueness of hDMT INFRA StemCells, which is coordinated by hDMT, is that it makes the necessary expertise and (stem cell) facilities of the participating organizations widely available to users from both universities and industry." Joost Gribnau (Erasmus MC): "One of the main goals of hDMT INFRA StemCells is to further increase the reliability of stem cell models through standardization using robotics and automation. In addition, (hands-on) training for different target groups will be provided."
Personalized disease treatments
With the knowledge gained from the organ and disease models, scientists can test and develop new drugs or (gene) therapies in the future. The models will also contribute to major developments in the field of (personalized) disease treatments. More knowledge on how disease affects specific tissues in the human body is essential, so that instead of treating symptoms, the actual causes of diseases can be addressed much more specifically. Professor Jeffrey Beekman (UMC Utrecht), who is already successful in creating a disease model for cystic fibrosis that is used to find personalized therapies: "This new infrastructure makes it possible to search for drugs that act on the underlying causes of diseases much more efficiently, but also makes it possible to test whether drugs do or do not work for patients even before they are treated."