Back
Vidi for clinical microbiologist András Spaan

Vidi for clinical microbiologist András Spaan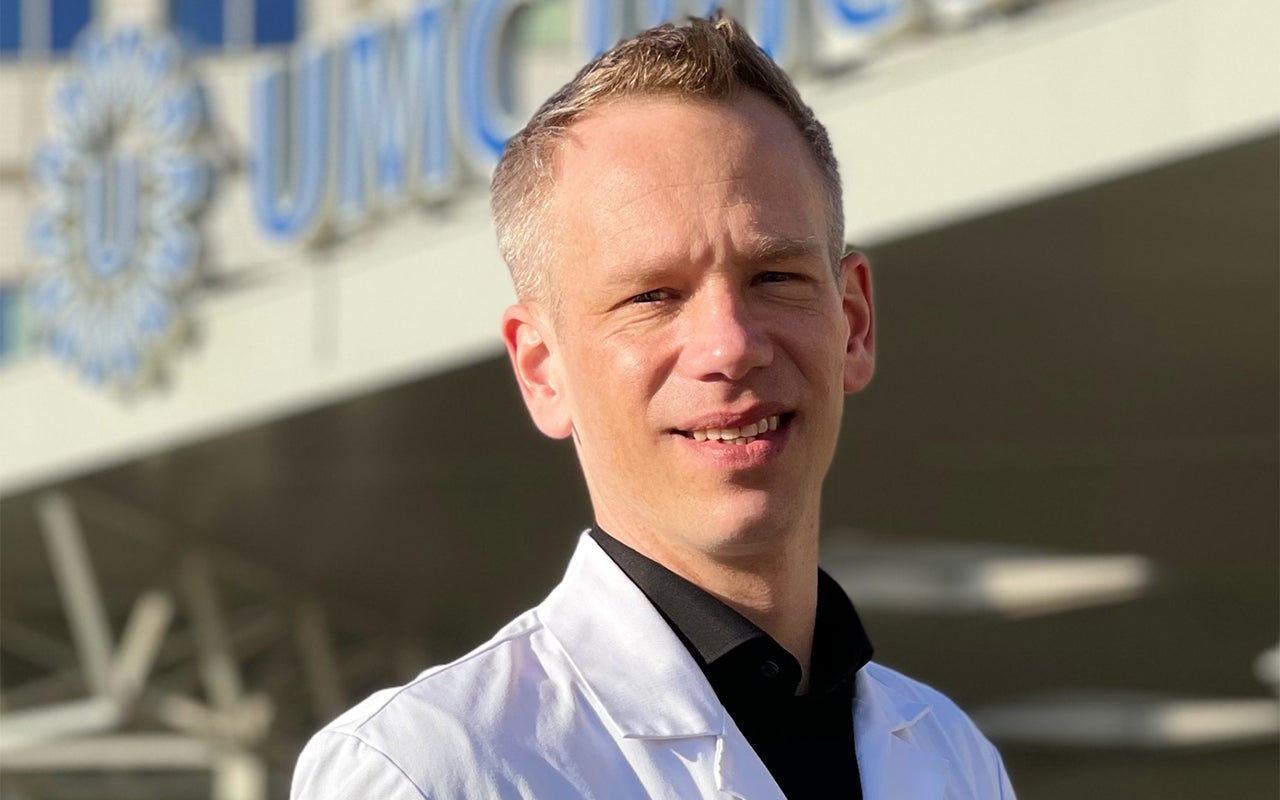 The Netherlands Organisation for Scientific Research (NWO) has awarded 101 experienced researchers a Vidi grant of € 800,000. This will enable them to develop their own innovative line of research and set up a research group during the upcoming five years. One of the recipients of this grant is clinical microbiologist and physician-scientist Dr. András Spaan of the Department of Medical Microbiology at UMC Utrecht for his research proposal "Inborn errors of immunity in humans suffering from severe staphylococcal infections."
Staphylococcus aureus is a bacterium that causes harmless infections in most people. However, some previously healthy people suffer from life-threatening infections with this bacterium. Physicians and scientists don't understand the huge variability between humans in the severity of their infection. This project will investigate whether inborn, genetic defects in the immunity of these previously healthy but severely ill people explain their susceptibility to life-threatening infections with S. aureus.
András Spaan tells: "Some people suffer from life-threatening staphylococcal infections. The Vidi-grant will help to link clinical observations in these patients to fundamental scientific discoveries on the cause of their disease. Like a compass and using human genetics as a tool, this project will hopefully contribute to the identification of new therapeutic leads for prevention and treatment of staphylococcal infections."
NWO Talent Program
Vidi is aimed at experienced researchers who have successfully conducted research for a number of years after receiving their PhD. Together with the Veni and Vici grants, Vidi is part of the NWO Talent Program. Within this program, researchers are free to submit their own proposals for funding. In this way NWO stimulates curiosity-driven and innovative research. NWO selects researchers based on the quality of the researcher, the innovative nature of the research project, the expected scientific impact of the research proposal and opportunities for valorization.
Research proposals
In total 625 researchers submitted an admissible research project for funding in this Vidi round. Of these, 101 have now been awarded funding. This represents an acceptance rate of 16 percent. The online overview of awards, round 2021, contains the names of all laureates and short summaries of their research projects (available in Dutch and English).
Facts and figures Vidi round 2021 (awarded in 2022):
Number of (admissible) applications: 625
Distribution of applications by gender: 357 male, 298 female
Number of grants awarded (acceptance rate): 101 (16 percent)
Distribution of awarded grants by gender: 53 men, 48 women