Back
Horizon Europe grant for research into better, personalised treatment for high blood pressure

Horizon Europe grant for research into better, personalised treatment for high blood pressure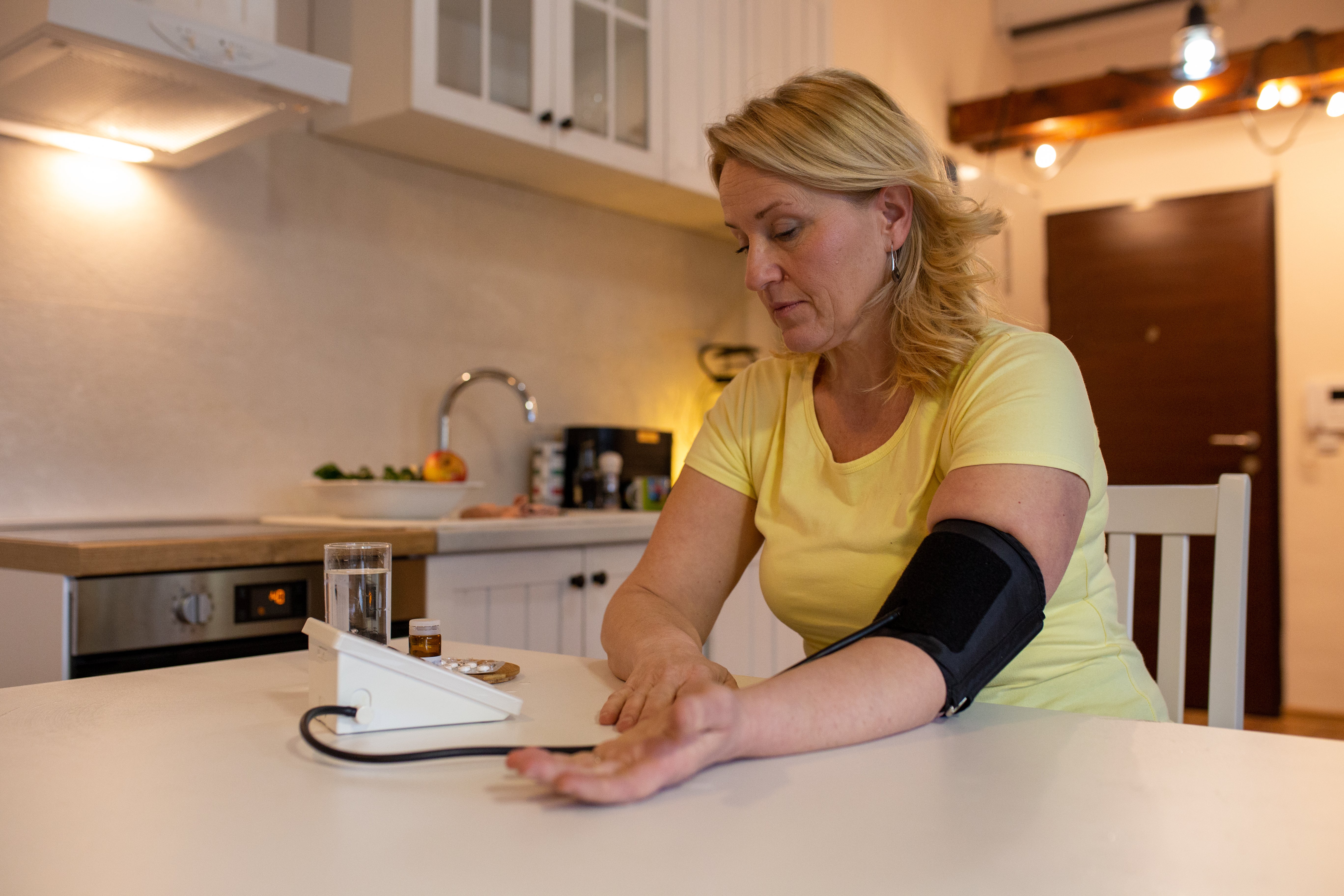 An international research team has received a ten million euro grant from Horizon Europe and UK Research and Innovation. The HYPERMARKER team will develop and test tools supported by artificial intelligence that allow clinicians to select the best treatment for each individual patient with high blood pressure. The consortium consists of 12 partners, including world leaders in health data science, patient advocacy and industry.
Hypertension, or high blood pressure, is a serious medical condition and the single biggest contributor to circulatory disease. It continues to dominate as one of the leading causes of death and morbidity globally, with high social and economic burden on patients and health care systems. Whilst many treatments for hypertension are available, control of blood pressure remains poor in most countries, with avoidable consequences such as heart attacks, strokes, kidney disease and dementia.
Best treatment for each patient
The HYPERMARKER research team is developing a clinical decision support tool that will allow clinicians to make an informed selection of antihypertensive medication for each individual patient. "We are developing usable prediction algorithms that can help clinicians in deciding what the right hypertension treatment is for the right patient," explains project lead Professor Grobbee at UMC Utrecht. By measuring and analysing small molecules in the blood that interact with body systems, the response to medications can be predicted. "Putting together a 'pharmacometabolic' profile has the potential for a step-change in how we treat many diseases", says project co-lead Professor Hankemeier from Leiden University.
Developing a usable tool
In HYPERMARKER, patient cohorts from eleven European countries will provide data to develop the clinical decision support tool. Artificial intelligence approaches will be used to integrate this information with clinical factors, using deep learning methods to isolate what is most important to determining treatment for each patient. The tools will be validated and refined through an innovative randomised clinical trial across 4 countries, supported by patient and public engagement. "Where HYPERMARKER stands apart is robust evaluation and iteration to achieve an implementable tool with a roadmap for regulatory approval. We aim to make a real difference in daily practice and help to improve patient care", explains project co-lead Professor Kotecha from the University of Birmingham.
Information on project partners:
University Medical Center Utrecht (Netherlands)

UMC Utrecht is one of the top-ranked academic medical centers in Europe with the core tasks of healthcare, research, and education. With more than 12,000 employees, UMC Utrecht, which includes the Wilhelmina Children's Hospital, is one of the largest public healthcare institutions in the Netherlands and the largest employer in the Utrecht region. Our mission: together we improve people's health and create the healthcare of the future.
University of Birmingham & University Hospitals Birmingham NHS Foundation Trust (UK)

A world top-100 university, Birmingham has a track record of cutting-edge health data science to improve the care and lives of patients, with expertise in application of artificial intelligence, public engagement, and innovation in clinical trials.
Universiteit Leiden (Netherlands)

The University of Leiden is world-wide recognized for its advanced drug and data science research to improve healthcare with its expertise in metabolomics, FAIR data and pharmacology.
Medical Center Hamburg-Eppendorf (Germany)

Since its foundation in 1889, the Medical Center Hamburg-Eppendorf (UKE) has been one of the leading clinics in Europe. With about 14,400 employees, the UKE is one of the largest employers in the Free and Hanseatic City of Hamburg. The UKE medicates about 497,000 patients a year and educates about 3,400 medical specialists and dentists.
Utrecht University (Netherlands)

Utrecht University is recognised internationally for its high-quality, innovative approach to research and teaching.
London School of Economics (UK)

The London School of Economics is a social science specialist university, with a global community in the heart of London and a commitment to shape the world.
Medicine Men (Netherlands)

Medicine Men is the company behind the successful Viduet Telehealth platform. Viduet is used for many clinical remote patient monitoring and therapy applications within Hospitals and Primary care. The multilingual system is used at all Hypermarker sites to have test persons measure their blood pressure using the HBPM and ABPM method.
INCLIVA Biomedical Research Institute (Spain)

A biomedical research institute included in the framework of centres of scientific excellence promoted by the Spanish Government and accredited by the National Health Institute Carlos III. It manages and promotes the biomedical research of the University Clinic Hospital of Valencia, the School of Medicine of the University of Valencia, and the Carlos Simon Foundation for Research in Women's Health.
Euretos (Netherlands)

Euretos is a company located in Utrecht, The Netherlands, which creates biological knowledge graphs to support biopharmaceutical industry in preclinical target discovery.
European Heart Network (Belgium)

The European Heart Network is a non-profit alliance of foundations and associations that plays a leading role in the prevention and reduction of cardiovascular diseases through advocacy, networking, capacity-building, representing patient interests, and research so that they are no longer a major cause of premature death and disability throughout Europe.
Roche Diagnostics (Netherlands)

Roche Diagnostics, global leader in in-vitro diagnostics, is a division of Roche, the world's largest biotechnology company. In more than 100 countries, we offer the industry's most comprehensive in-vitro diagnostics testing portfolio combined with clinical decision support. We are committed to not only advancing diagnostic solutions that can support healthcare professionals in making critical decisions for their patients' health, but also improving the way these essential tools are integrated into health systems around the world.
Steinbeisser Project Management UG (Germany)

Is a company specialised in supporting research projects in funding, communication and project management.