Back
ESMO revisited

ESMO revisited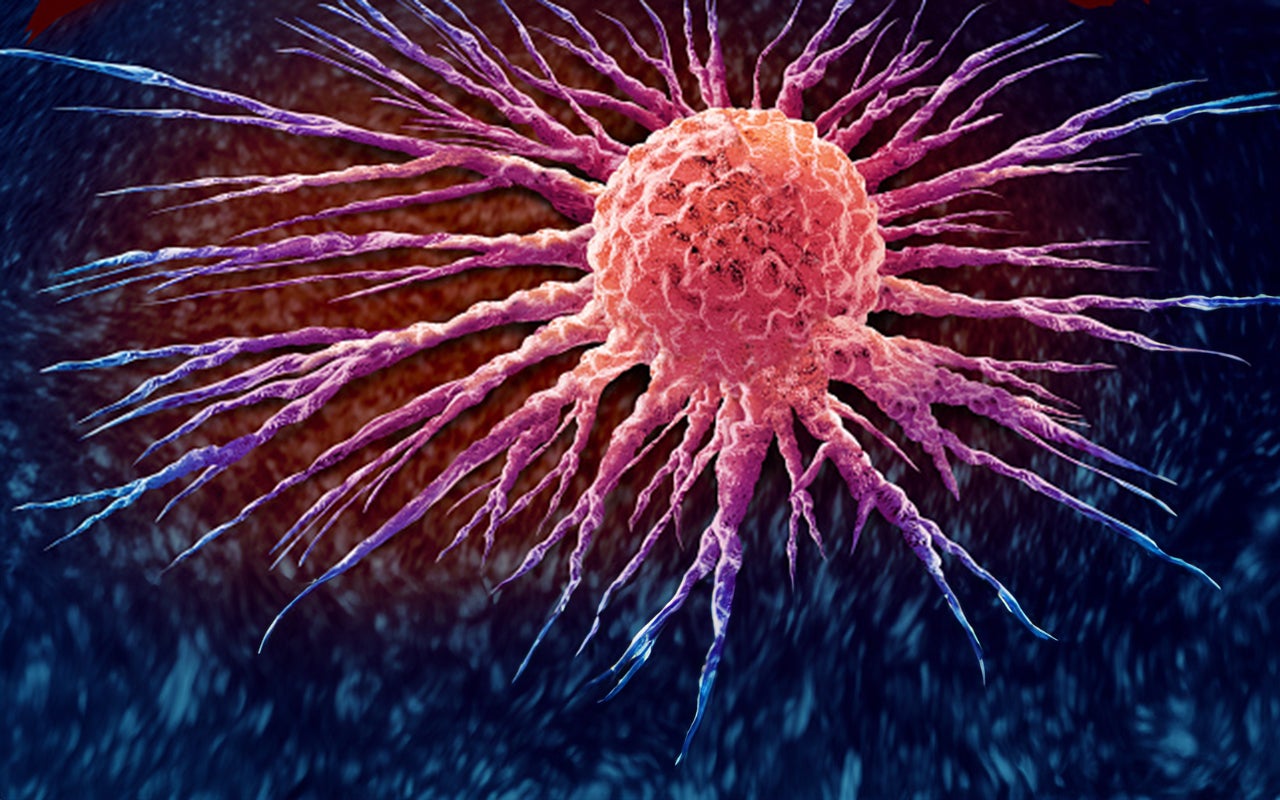 The ESMO Congress 2023 has concluded successfully. The global oncology community gathered in Spain to showcase the latest innovative oncology research and treatments. Our researchers from UMC Utrecht showed their robust contribution to cancer research, with presentations ranging from novel therapeutic combinations to new ways to track symptoms.
The ESMO Congress, a pinnacle event for oncology professionals, took place 20-24 October in Madrid, Spain. It brought together a diverse group of clinicians, researchers, patient advocates, journalists, and healthcare industry representatives. They are all dedicated to the common goal of conquering cancer, making patients around the world benefit from innovative approaches to cancer care. Here are some highlights from the contributions of 'Team Utrecht':
Enhanced patient monitoring
José Koldenhof introduced a treatment specific version of the Utrecht Symptoom Dagboek ('Utrecht Symptom Diary'), a symptom diary for tracking symptoms caused by disease or cancer treatment. Her validation study signifies a step forward in personalized patient monitoring, particularly for those undergoing chemotherapy or targeted therapy.
Youth and vitality after testicular cancer
Daniëlle Zweers presented the PRICELESS study, exploring the sexual health concerns of adolescents treated for testicular germ cell tumors. Daniëlle's qualitative study brings to light the multifaceted issues faced by survivors, including fertility anxieties and the impact on relationships, which are often overshadowed by the primary treatment goals.
Metastatic bladder cancer
The urogenital team (Cheryl Bruijnen and Britt Suelmann) in collaboration with NKI-AVL, presented the ICRA study, which aims to find a promising step towards third line treatment in metastatic bladder cancer with the combination of CTLA4-inhibitors and paclitaxel.
Colorectal cancer risk after kidney transplantation
Koen Zwart (supervised by Guus Bol) showed an increased risk of a specific subtype of colorectal cancer in a national population-based cohort of 20,000 kidney transplant patients. This could imply the need for adaptations in the national colorectal cancer screening program for this patient group.
Tailored Treatments for colorectal cancer
Kees Punt, Marinde Bond and Lidwien Smabers focused on colorectal cancer metastases.

Kees Punt presented the CAIRO5 study, which aimed to find the optimal systemic treatment regimen for patients with initially unresectable colorectal cancer liver metastases. The first results of this study have already been published in Lancet Oncology last June. The overall survival results were now shown at ESMO: no significant differences in overall survival rates were observed between the different regimens. Therefore, patients can opt for systemic treatment with the least toxicity.
Marinde Bond (supervised by Robert Jan Kwakman) showed how she's researching which patients with metastatic colorectal cancer benefit most from intensive chemotherapy plus targeted treatment. Marinde's research may lead to more tailored, personalized treatment approaches, potentially improving survival rates for select patient groups while also helping to avoid unnecessary toxicity.

Lidwien Smabers (supervised by Jeanine Roodhart) uses organoids for her research. Tumor organoids are mini tumors, cultured in a lab using patient derived tumor cells. Lidwien optimizes drug screens on organoids to investigate their potential to predict patient responses to different metastatic colorectal cancer treatments. This is a promising step towards personalizing treatment for each patient.

Miriam Koopman gave insight in PROMETCO. This is the first international long-term cohort study tracking the continuum of care for patients with metastatic colorectal cancer. It provides relevant data on patient characteristics, survival rates and treatment patterns, especially for later line treatments. Integrating real-world data in clinical trials and practice, PROMETCO will make patients benefit sooner from tailored treatment.
Real-world data in cancer treatment approvals
Jeroen Derksen presented recent work on the role of real-world evidence (RWE) in European Medicines Agency's safety and efficacy evaluations of oncology targeted therapies. His results showed that EMA considered the provided RWE as supportive evidence (available pre-authorization) in 20% of approved indications of targeted therapies over the last five years.
As an invited speaker, Miriam Koopman also shed light on how we can learn from every patient to bridge the gap between trial results and clinical practice. And as discussant in the presidential session, Miriam discussed the results of the CODEBREAK study with promising results for metastatic colorectal cancer patients with a KRASG12C mutation. Miriam highlighted the importance of demonstrating overall survival and quality of life especially for last line patients.
Advancing melanoma treatment
Rik Verheijden and Mark Schuiveling (both supervised by Karijn Suijkerbuijk) both zoomed in on melanoma research.
Rik showed how his research suggests that higher corticosteroid doses and additional immunosuppressants for immunotherapy-related toxicity may decrease patient survival. This raises important considerations on how to treat immunotherapy side effects, which is relevant for many cancer patients.

Mark's findings on tumor-infiltrating lymphocytes may inform clinicians which patients are likely to respond best to immune checkpoint inhibitors, paving the way for more personalized treatment strategies.
Miriam Koopman about the contribution of UMC Utrecht's cancer researchers at ESMO: "I'm proud of our team. We really added impact for our patients, not only with our research results, but also with our input in several different sessions, working groups and med talk interviews during which the ESMO results were discussed and put into perspective for the Dutch audience."
Miriam Koopman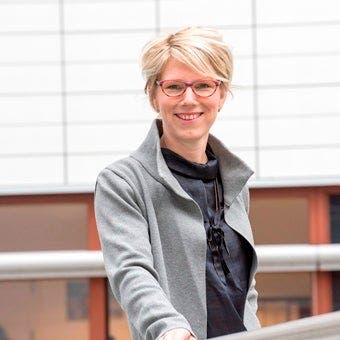 Please visit the ESMO Congress 2023 website to catch up on all our and other research presented there.