Back
Leendert Looijenga becomes professor

Leendert Looijenga becomes professor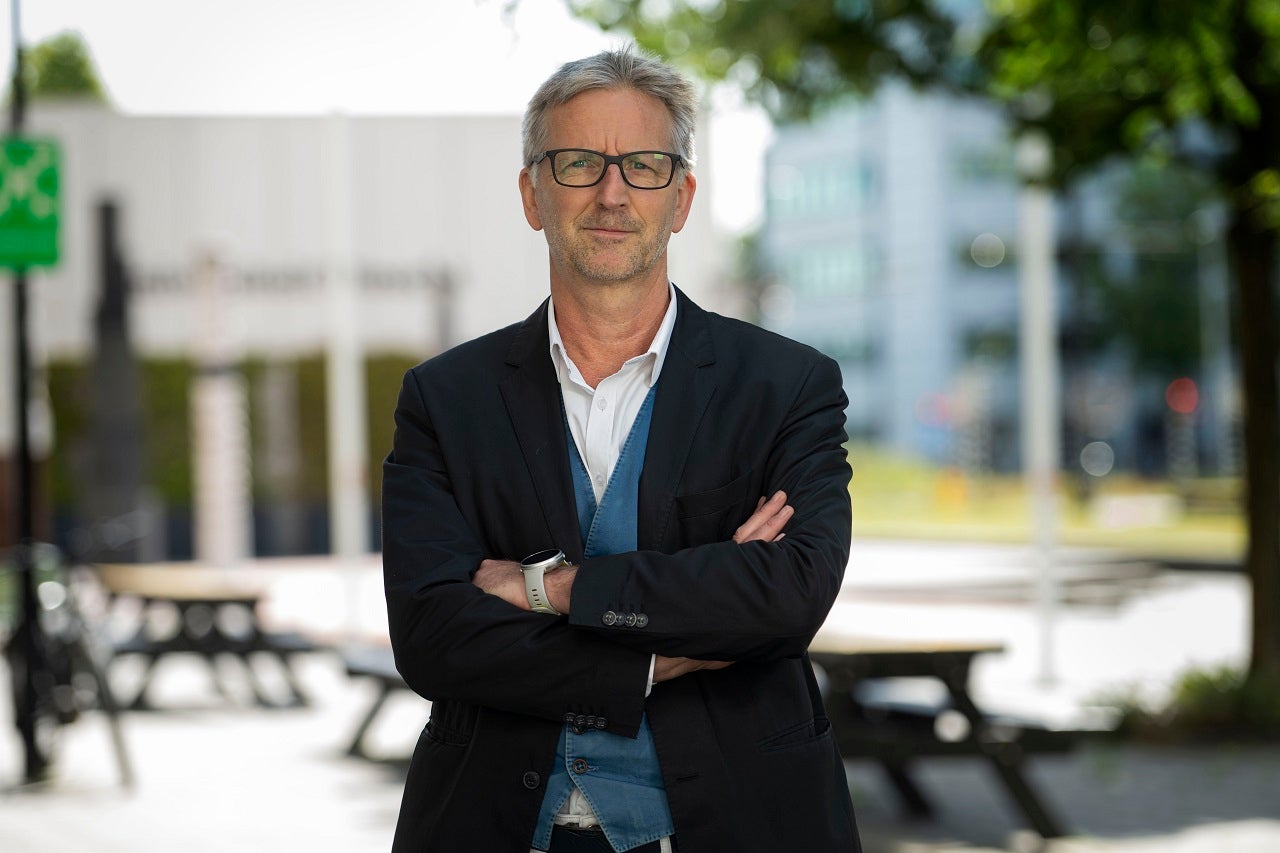 Leendert Looijenga has been appointed professor of translational germ cell oncology and fertility at UMC Utrecht. With his chair, he aims to improve the diagnosis and follow-up of children and young adults with germ cell tumours to contribute to improved survival and quality of life.
Leendert Looijenga trained as a medical cell biologist at the University of Groningen. During his graduate internship, he analysed the DNA of germ cell tumour tissue after chemotherapy. That is where his interest in the combination of developmental biology and the development of cancer began. Germ cells are precursors to sex cells - sperm cells in boys and ovum in girls. 'If embryonic development of the testes or ovaries does not go well, infertility or a tumour may develop. Hence the combination of germ cell tumours and fertility in my professorship,' Looijenga explains. 'Those topics are actually two sides of the same coin.'
Optimal treatment
Germ cell tumours are relatively rare; the disease is diagnosed in about 15 children a year. Germ cell tumours can occur in the genital organs, or in the head or other parts of the body. They occur at a young age, from newborns to young adults. In many children and young people, the disease is treatable. Current treatment consists of surgery, possibly with radiation and chemotherapy. 'The main goal in germ cell tumour care and research is to give the optimal treatment,' Looijenga says. 'A child still has a whole life ahead of him. That means we want to avoid both under- and over-treatment. We need to give enough treatment to ensure that the cancer cells die, and do not become insensitive to therapy. But you also don't want to over-treat; that can lead to unnecessary side effects and late effects.'
fter studying in Groningen, Looijenga ended up in Rotterdam via Leiden University. He started his own research group focused on germ cell tumours at the then Dr Daniel den Hoed Clinic, which eventually became part of Erasmus MC. In 2005, he was appointed professor of translational patho-oncology there. A specialist in a tumour that occurs in children and young adults, Looijenga started leading a research group at the Princess Máxima Centre, which then opened its doors, in 2018.
Germ cell tumours in chart
'Current treatment for germ cell tumours works well in 90% of children and young adults. But the late effects of platinum chemotherapy, for example cisplatin, are now becoming really clear,' says Looijenga. 'To reduce these, it is important to investigate whether we can achieve the same survival with less intensive treatment. And for patients in whom standard treatment does not work now, we are looking for other effective therapies. To that end, we are accurately mapping the characteristics of germ cell tumours that are insensitive to therapy. And we are developing ways to measure the sensitivity of tumour cells to treatment. In this way, we hope to ultimately prevent damage to fertility. Also, for children who are at risk of infertility due to treatment for another form of cancer.'
Collaboration
In his research, Looijenga combines insights from developmental biology with the various disciplines from (paediatric) oncology. 'Based on our knowledge of the normal development and properties of germ cells, we have developed a system to classify different types of germ cell tumours. This is increasingly being applied in the clinic. This leads to better choices around the best treatment for children and adolescents with germ cell tumours.'
This kind of interaction between the laboratory and the clinic is essential, Looijenga believes. In his professorship at UMC Utrecht, he wants to accelerate this. 'Based on registrations and analyses of tissue in our biobank, and on questions in the clinic, we can further shape the research. Both in the cooperation within our research hospital and with the UMC Utrecht. Here, the structure of the joint centre of expertise for germ cell tumours is of great value. Together, we can convert the knowledge on germ cell tumours into applications in the clinic, taking treatment for children and young adults a step further.'