Back
Motion in cancer care! Inaugural lecture of Prof. Anne May

Motion in cancer care! Inaugural lecture of Prof. Anne May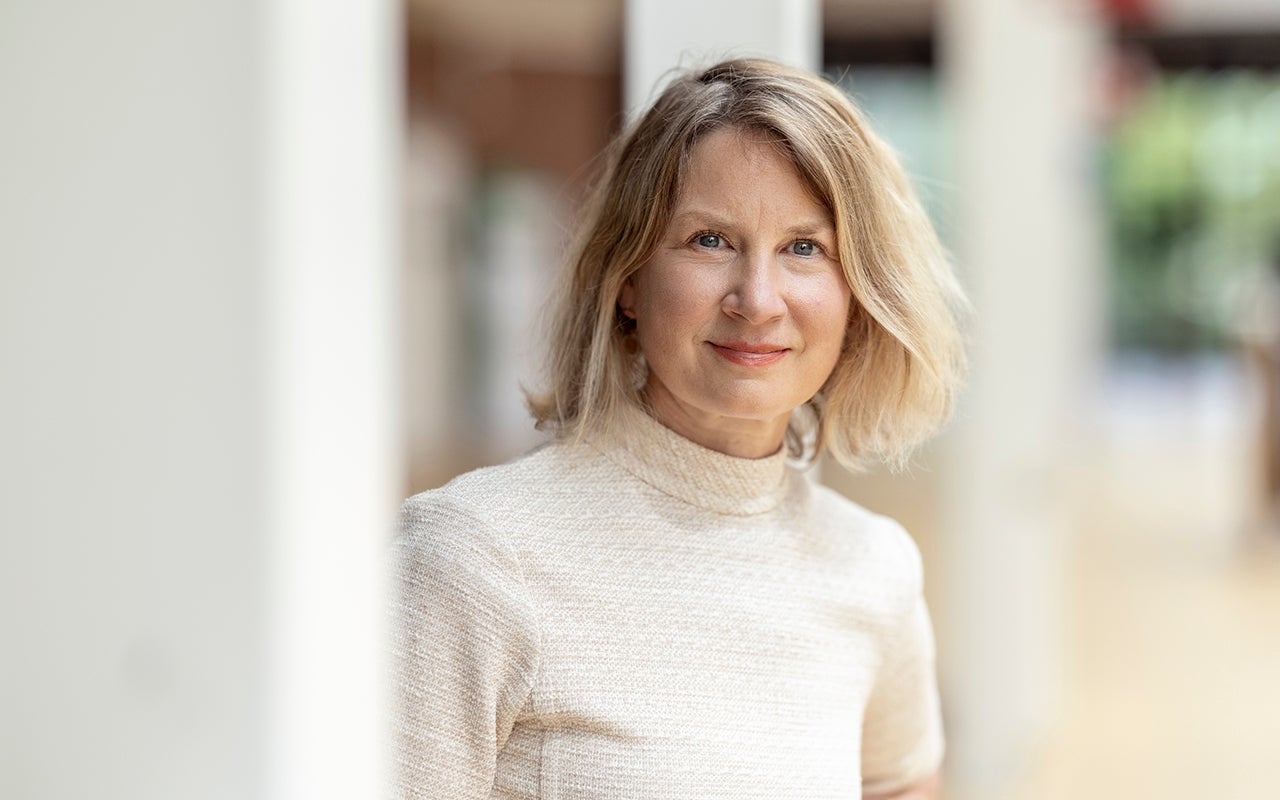 Exercise is good for everyone, including people with cancer. So why do we need further research? This is a question that professor Anne May of the UMC Utrecht hears more often. "Everyone with cancer deserves the best possible exercise program, but patients are not always provided with good tools to start exercising," she explains. "The aim of my research is to further improve exercise programs." Anne also calls on insurance companies and politicians to improve the reimbursement. Her long-awaited inaugural lecture took place yesterday.
"Exercising during cancer helps tremendously to alleviate all sorts of symptoms of the disease and the treatment," according to Anne. She has been working at the UMC Utrecht as an epidemiologist and movement scientist for almost 20 years. In 2019, she was appointed Professor of Clinical Epidemiology of Cancer Survivorship.
Anne: "Hundreds of studies have been conducted globally into the effect of exercise and sports, during and after the treatment. We now have scientific evidence that physical exercise helps people with cancer to feel less tired, anxious, and depressed, and helps them to recover as best as possible after the treatment. Exercising during chemotherapy results in fewer side effects and ensures that people can continue receiving the treatment for a longer period, possibly making the chemotherapy more effective."
There are even indications that exercise can improve the survival rate of cancer patients. "In a group of patients with metastatic bowel cancer, we saw that the people who followed the exercise recommendations after the diagnosis survived for a longer period than the people who did not follow these recommendations," according to Anne.
Improving the reimbursement of exercise care
So, the evidence that exercise has a positive effect on cancer has been provided. However, this does not mean that everyone with cancer is always able to take part in an exercise program. Only 10% of the patients have coverage for exercise care in their basic package of their health insurance policy. This is due to the way in which the reimbursement is organised.
Anne: "Hospitals does not benefit directly from the positive effects of exercise during treatment. However, society does benefit, and so do the cancer patients themselves. Their improved health and the benefit to society both clearly outweigh the costs of these exercise programs. In addition, the programs can reduce costs of other follow-up treatments. We should all want to pursue this!"
A tailored exercise program for every patient
Anne has plans to offer a tailored exercise program to every patient. A training is designed according to the FITT factors: frequency (how often per week), intensity (how intense), time (how long per week) and type. The latter describes the type of physical training, such as endurance training, strength training or interval training. As these four factors all have different levels, there are a lot of variations possible.
"At the moment, exercise programs are very generic, and we know very little about what constitutes the best program. In addition to the type of cancer and the treatment, the best program can also vary per type of side effect. This is what we will be studying in the next few years. We will move from one size fits all to individualised exercise programs, so that each patient is offered a program that will be most effective for them," she explains.
Studying the effect of exercise at a cellular level
Anne also wants to study exactly how exercise is effective when you have cancer. "We do not know much yet about the biological mechanisms. For this reason, we want to study at a cellular level what the effect of physical exertion is," she explains.
"My goal is to ensure that exercise care becomes a standard and reimbursed form of care, at all levels of our healthcare system"
"This month, we will start with a study for patients with bladder cancer who are following an exercise program. At various times during the treatment, tumour sample will be collected from these patients. We will measure the effect of exercise on the cancer cells."
Exercise programs for people with metastatic cancer
Most of the research on exercise and cancer has been conducted with patients who are receiving a treatment with the intention to cure them. Anne's research will also include people who can no longer be cured and how exercise can help them to remain fit whilst living with the disease.
Anne: "Next year we hope to be able to publish the results of the first major international study on metastatic cancer. This study includes 350 women with metastatic breast cancer who will complete a 9-month exercise program. We already know that the women managed to stick to the training program well, that there were almost no injuries and many women continued exercising on their own after the 9-month program. It is a great way for them to retain control and to keep fit. I find this very encouraging."
Awareness amongst healthcare professionals about exercise care
Only 1 in 4 people with cancer who require exercise care actually make use of these services. In addition to the financial aspects, patients mention that they lack the information, are not always motivated, and are sometimes even scared to exercise during the treatment. For this reason, Anne thinks that it is important for healthcare professionals to improve their knowledge and awareness of the options for exercise care. This will give people with cancer the choice to start exercising.
"It is very important to discuss exercise in the consultation room. Patients will start exercising if their treating physician recommends it. So, to all the surgeons, radiotherapists, oncologists and general practitioners: be sure to discuss this topic! This will allow us to emphasise the importance of exercise care even more clearly. My goal is to ensure that exercise care becomes a standard and reimbursed form of care, at all levels of our healthcare system."
Further information and useful links
Photo in header by Ed van Rijswijk