Back
Themes & Research leaders
Themes & Research leaders

This Circulatory Health Research Center (CHRC) is based on the existing portfolio of cardiovascular research in the UMC Utrecht and on the research infrastructure involved. The mission is to (inter)nationally reduce the burden of cardiovascular disease in which the CHRC focus on four patient groups, named themes. Over the years the CHRC focused on improving the prediction, prognosis, prevention and treatment of cardiovascular disease. To strengthen and extend cardiovascular research within the four themes and stimulate collaborations the Circulatory Health network offers seven areas of expertise in which specific knowledge and facilities are available.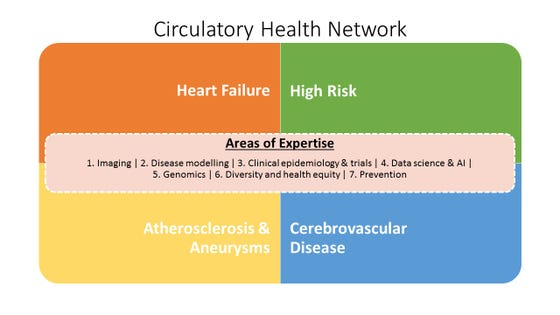 Click on a theme or area of expertise to see the research leaders.
Themes
uitklapper, klik om te openen
Areas of Expertise
uitklapper, klik om te openen
Thank you for your review!
Has this information helped you?