Back
Utrecht Monoclonal Antibody Facility (UMAB)
Utrecht Monoclonal Antibody Facility (UMAB)

Monoclonal antibodies are important for specific basic research, diagnostics and therapeutics.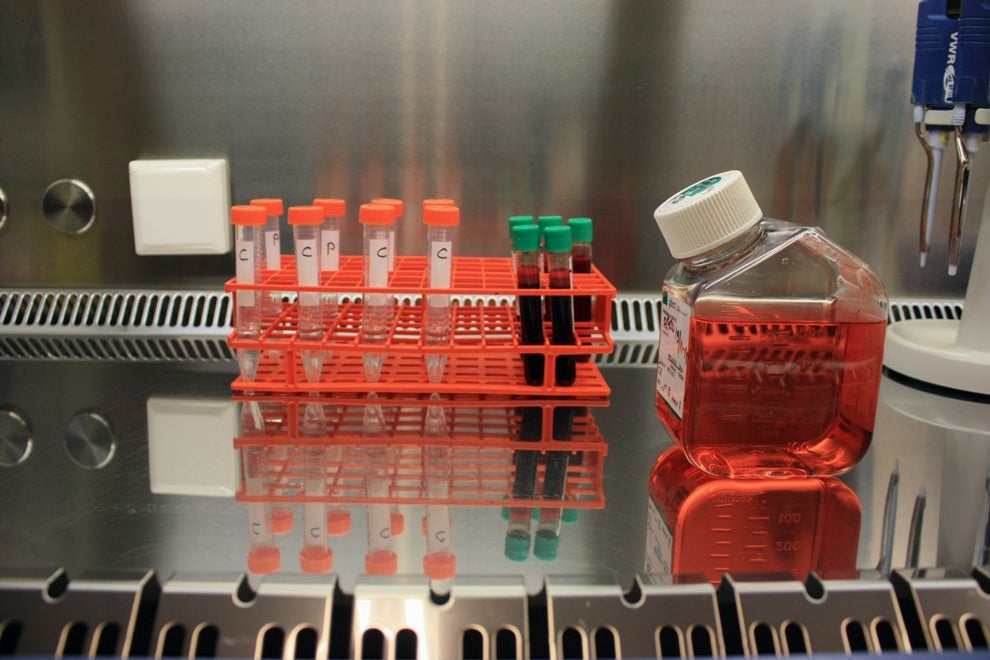 Unique Immunization method
uitklapper, klik om te openen
UMAB offers a new and very efficient cellular immunization method (UMi/UMe) to raise antibodies against low immunogenic membrane proteins. With this method antibodies were generated to tetra spanning membrane proteins, conformational epitopes and agonistic and antagonistic mAbs. On request we can make mAbs against soluble proteins/peptides with Complete Freund's adjuvant.
Procedure/Services UMAB
uitklapper, klik om te openen
Dossier management for ethical approval (Animal Experiments Committee)
Immunizations of mice with unique proprietary immunization methodology (UMi/UMe)
Screening for high specific binding to protein of interest by flow cytometry
Hybridoma generation and selection
Specific monoclonal antibodies for conformational epitopes
Generation of agonistic or antagonistic antibodies to check point inhibitors for example
Cross reactivity with cynomolgus monkey for clinical development
Extra services (on request)
Subcloning of positive wells by limiting dilutions
Sequencing of hybridomas
Chimerization and production of recombinant antibodies
Modification of antibodies for enhanced or silenced interaction with Fc receptors and/or complement
Affinity determination by Ligand Tracer platform
Functional assays, e.g., inhibition assays, internalization, ADCC, CDC and others
Wide variety of tumor models in mice
The UMAB Facility is part of the Center of Translational Immunology at UMC Utrecht
The facility works with certification ISO9001.
Contact
uitklapper, klik om te openen
Thank you for your review!
Has this information helped you?