Back
Center for Translational Immunology
Center for Translational Immunology

The Center for Translational Immunology (CTI) concentrates top expertise on immunology in one laboratory and conducts all research on immunological diseases of University Medical Center Utrecht.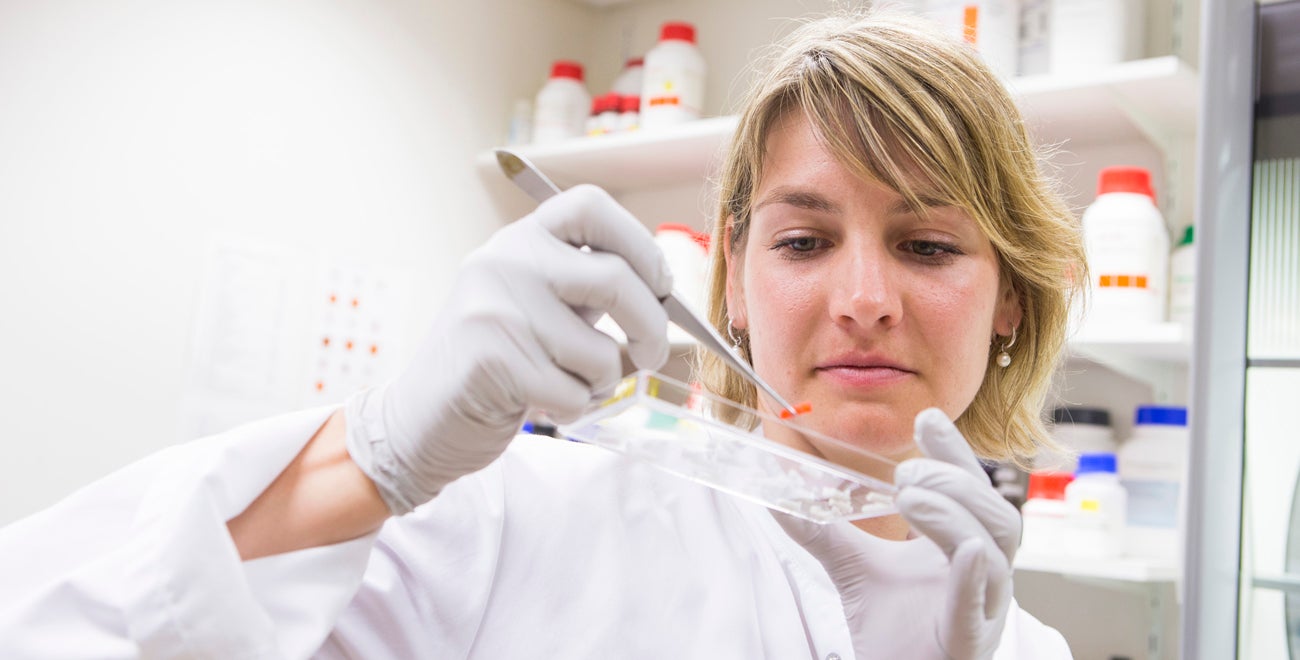 Improving Quality of life
uitklapper, klik om te openen
The CTI aims to improve the quality of life of those suffering from allergic and (chronic) inflammatory diseases due to a failing immune system.
Therefore, the CTI conducts multidisciplinary translational immunological research at the highest level. This high level also applies to the way in which we conduct our research. Our research results contribute (directly) to improving the diagnostics and treatment of patients. Moreover, we aim for the highest possible societal benefit from our knowledge and expertise. We also aim to secure our expertise for the future, which is why we invest in monitoring, training and educating young talent.
CTI Film
Research themes
uitklapper, klik om te openen
Research groups
uitklapper, klik om te openen
Core facilities
uitklapper, klik om te openen
State-of-the-art core facilities aimed at high quality and continuous innovation:
Imaging
Animal models
Bioinformatics
Antibody Facility
UMAB Proteins
About the CTI
uitklapper, klik om te openen
Unique concentration of 45 top experts in the field of immunology
Multidisciplinary research groups that conduct internationally authoritative, innovative research
High scientific output in top scientific journals
Numerous LTI researchers have received personal grants (Michiel van der Vlist - Veni 2014, Esmee de Kleer - Veni 2012, Jorg van Loosdregt - Veni 2014, Linde Meyaard - Vici 2015 and Femke van Wijk - Vidi 2014).
Open to the valorization of our expertise and knowledge
State-of-the-art core facilities aimed at high quality and continuous innovation
Collaboration with various partners in the Dutch and international business community