Back
Opening the blood-brain barrier with sound waves

Opening the blood-brain barrier with sound waves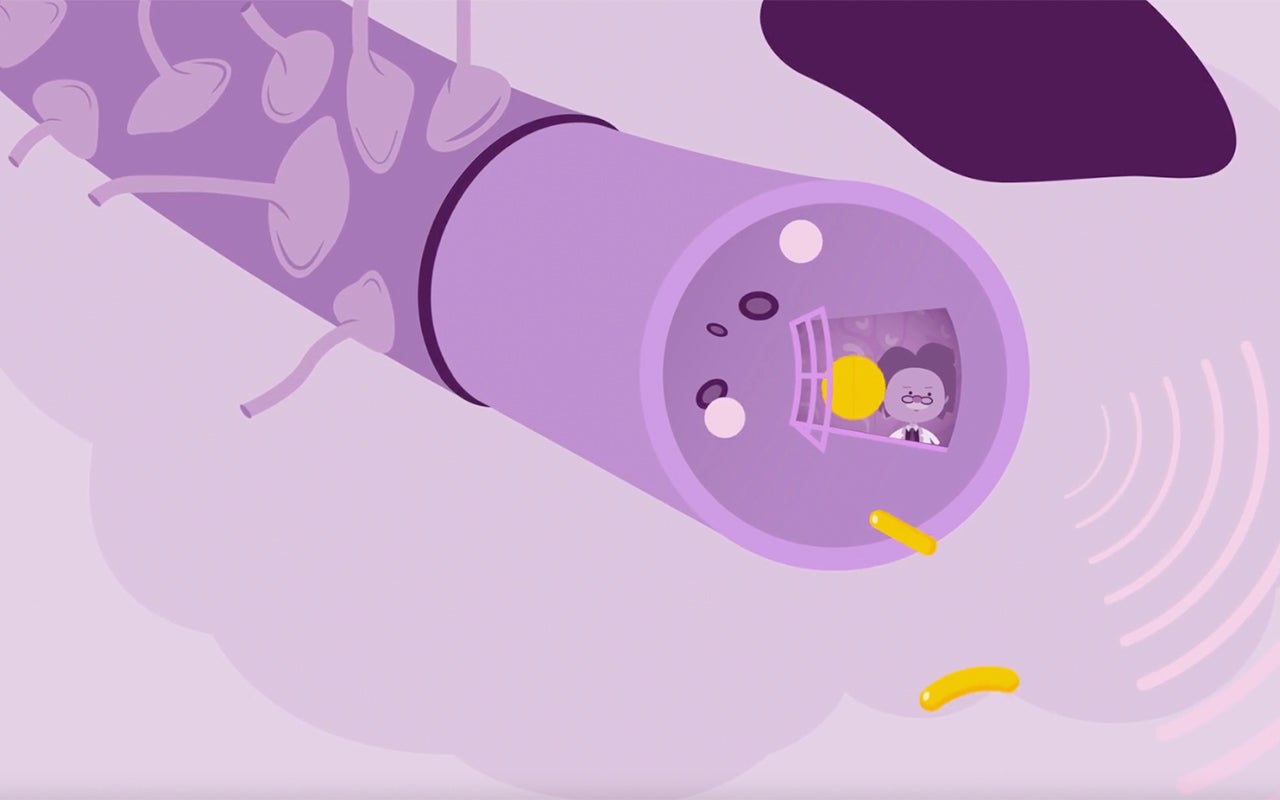 The blood-brain barrier is the brain's natural protective mechanism. Dutch researchers, including experts from UMC Utrecht, are trying to open this barrier temporarily and safely. They are doing so in an innovative manner, namely with the help of sound waves. By temporarily opening the blood-brain barrier, drugs can reach the brain more easily and brain disorders may be better treated. Principal investigator Dr. Dannis van Vuurden, a pediatric oncologist at the Princess Máxima Center for Pediatric Oncology, is leading the project in close collaboration with UMC Utrecht, LUMC and Amsterdam UMC, location VUmc. The project is funded by the Brain Foundation thanks to several donors*. It is the first time that this technique is being used in the Netherlands.
"The blood-brain barrier is an obstacle in the treatment of brain disorders," principal investigator Van Vuurden explains. "This barrier ensures that the brain is well protected from dangerous substances. Unfortunately, the barrier also literally gets in the way of treating brain disorders. This natural protective mechanism makes the brain largely inaccessible to drugs, making treatments for many brain disorders ineffective."
Helping drugs penetrate better
Focused ultrasound (fUS) is a technology that does not require surgery. It can temporarily open the blood-brain barrier to allow drugs to pass through. Thanks to this technology, existing and new drugs for treating brain disorders can be tested for efficacy by allowing them to penetrate better into the brain.
The research of the Princess Máxima Centre is carried out in close cooperation with UMC Utrecht, the LUMC and Amsterdam UMC, location VUmc. At UMC Utrecht, Dr. Tom Snijders will lead the research on patients with a brainstem tumor, together with Dr. Filip de Vos, Dr. Joost Verhoeff, dr. Mario Ries and the Princess Maxima Center. Snijders: "These brainstem tumors affect children and young adults, people who are supposed to be at the beginning of their lives. Because of their composition and location in the brain, the tumors cannot be cured and are still very difficult to slow down. As a result, these patients unfortunately do not live long after their diagnosis, often less than two years. For patients with these tumors in particular, fUS offers hope of better prospects."
By collaborating with experts in various brain diseases, the team hopes to achieve faster results for as many patients as possible. Research is initially focused on how this treatment works in children and adults with malignant brainstem tumors, but the technology may eventually be useful for a variety of brain disorders.
fUS Technology
fUS is an innovative MRI-guided technology that uses high-precision focused sound vibrations and microbubbles in the bloodstream to temporarily and very locally open blood vessels in the brain, without the need to open the skull. This allows drugs to work where they are needed, in the correct place in the brain. The technique has proven to be safe in previous research and is currently being studied in treatment trials in the United States and Canada, among other countries. This technique is not being used anywhere in Europe in this way.
Merel Heimens Visser, director of the Brain Foundation: "Brain scientists have made enormous strides in recent years. We can now open the blood-brain barrier very locally and administer medication very specifically at one place. By funding this project, we, the Dutch Brain Foundation, want to facilitate this technology in the Netherlands. The technology will be used to treat brain tumors and will be tested for safety in Alzheimer's disease. But even more brain disorders such as Parkinson's disease and depression could be better treated with this technique."
Four-year study underway
The research will take about four years. First, the technology will be prepared to ensure that everything works properly. When the technology is ready, both children and adults with brain stem tumors will be treated with the new technology. In addition, tests will be conducted both in the laboratory and in humans to see if drugs can safely be transferred across the blood-brain barrier in people with Alzheimer's disease. PET-CT scans are being used to track how the drugs spread through the brain. At the same time, research is taking place in the laboratory into, among other things, the brain's defense system in brain tumors and Alzheimer's disease, and more potentially effective drugs to treat these conditions are being studied, so that these drugs can be tested in future follow-up studies.
* The donors who helped make this project possible are: Piet Poortman Fund, C and W de Boer, Strong & Positive Foundation, J. W. Wegener Fund.