Back
New research on rare forms of arthritis

New research on rare forms of arthritis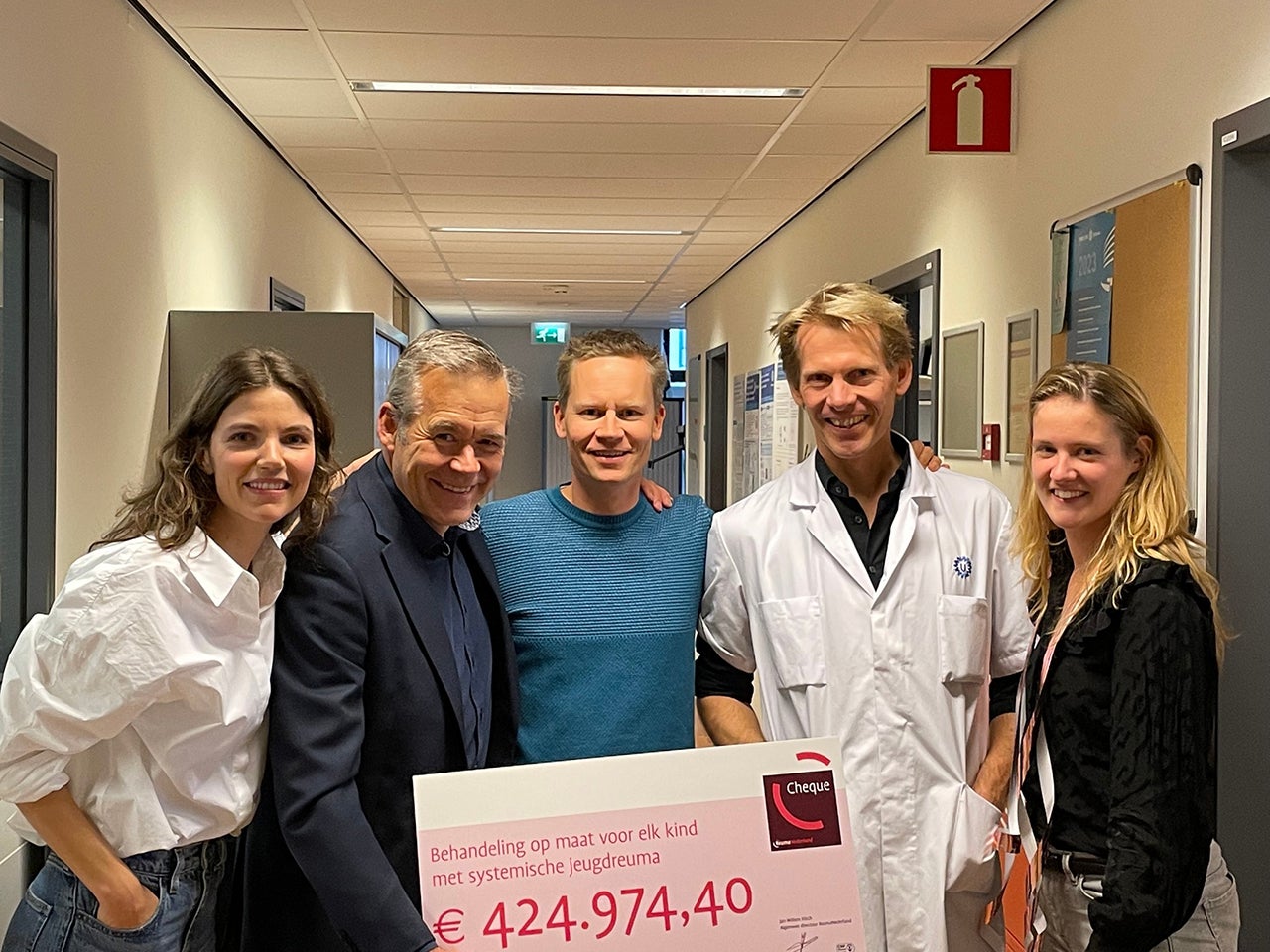 When people think of rheumatoid arthritis, most think of osteoarthritis. But there are also more rare forms of inflammatory arthritis. These are the conditions that affect only a limited number of people and are therefore more difficult to investigate. ReumaNederland has awarded over 420,000 euros to researchers Bas Vastert and Jorg van Loosdregt of UMC Utrecht. Researcher Julia Spierings of UMC Utrecht is also receiving a substantial grant of 420.000 euros. They are all performing research into rare forms of inflammatory arthritis.
In general, few new therapies are developed for the treatment of rare forms of arthritis. This is because the numbers of patients are small, making it complicated, time-consuming and expensive to conduct well-designed studies. Scientific research is needed to prove that a new therapy is safe and effective. When that has been established, a new drug may be registered, prescribed and reimbursed. Thus, scientific research is an important step in making innovative therapies or drugs accessible to these patients.
Customized treatment for children
Pediatric rheumatologist Bas Vastert and senior researcher Jorg van Loosdregt of UMC Utrecht focus on the underlying disease mechanisms in systemic Juvenile Idiopathic Arthritis (sJIA). This is a rare and severe form of arthritis in children. Children with sJIA not only suffer from their joints, there are also symptoms in other organs such as skin rashes, generalized inflammation and spiking fever. Although treatment for sJIA has improved over the past decade with the introduction of biologicals, progress is still insufficient. In fact, in a part of children, the therapy does not work.
Bas Vastert and Jorg van Loosdregt want to be able to predict how children with sJIA respond to medication. So that they can give each patient a customized treatment. "In this new research we look at different populations of immune cells of children with sJIA in detail using new techniques, to investigate where things go wrong," says Bas Vastert. "We are also trying to elucidate to what extent children who present with fewer disease symptoms within a year differ from those who remain ill. This way we hope to develop better treatment strategies."
Causes reduced hand function
Rheumatologist Julia Spierings is investigating hand function in systemic sclerosis (SSc), but little is known about its cause, diagnosis and treatment. There are approximately 4,000 people in the Netherlands with SSc. This form of arthritis is characterized by hardening of the connective tissue, which often begins in the hands, feet and face. Organs can also become affected. The majority of people with SSc have impaired hand function; 30 to 50 percent also have a forced position of the hand joints. And that means quite a bit for your daily life. Simple tasks such as dressing, showering, driving a car and working can become increasingly difficult.
Not all people with SSc develop limited hand function. So, which people do and why? Are there any risk factors? For example, certain auto-antibodies in the blood, changes in tendons or joints that can be detected with a scan, or other characteristics? There may be substances (biomarkers) in the blood that are predictive of disability. Because the clinical picture is very diverse, there may be not one, but several underlying processes at play. Perhaps some people develop hand complaints because their tendons become stiff and thick, while others have tendon and joint inflammation, skin tightening or other symptoms. Thanks to the grants from the Dutch Arthritis Foundation, Julia Spierings, Bas Vastert and Jorg van Loosdregt can take their scientific research into rare forms of inflammatory arthritis to the next level within the UMC Utrecht!