My research group focuses on risk factors and consequences of cerebrovascular disease and brain health in mid and late life, with the goal to identify those individuals at high risk during the earliest stages of the disease and find clues for preventive measures.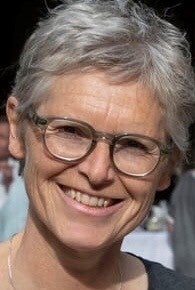 Risk factors of interest include biological (including genetic), environmental, social, cognitive, and emotional determinants. Outcomes include stroke, late-life depression, cognitive decline and dementia. We use epidemiological and neuroimaging techniques, i.e., structural brain MRI, through longitudinal observational cohort studies.
We model clustering and trajectories of risk factors and outcomes throughout the lifespan within cohorts such as the SMART-MR study (UMC Utrecht), WHICAP (Columbia University, NY), the Northern Finland Birth Cohort 1966 Study (University of Oulu, Finland), and the AGES-Reykjavik Study (Icelandic Heart Association and National Institute on Aging). We use neuroimaging techniques in epidemiological studies to investigate the role of cerebral small and large vessel changes and neurodegeneration in the etiology of stroke, depression, and dementia.
We strive for an interdisciplinary approach that combines different areas of expertise into an innovative research field with the ultimate goal to optimize and maintain brain health throughout the lifespan.
Within the UMC Utrecht, I lead the SMART-MR study, a sub-study of the UCC-SMART study. The SMART-MR study is an ongoing prospective cohort study among 1309 non-demented, independently living middle-aged to older adults with manifest arterial disease, aimed to investigate determinants and consequences of brain changes on MRI, including depression and cognitive decline. Individuals were assessed at up to three visits: at baseline, 4 years, and 12 years follow-up. I am also PI of the Medea 7T study, a cohort study in the UMC Utrecht, aimed to investigate determinants and consequences of microstructural brain abnormalities on 7 tesla brain MRI. With the UCC-SMART study and SMART-MR study I participate in national and international consortia, including the Netherlands Consortium for Dementia Cohorts (NCDC), the Psychosocial factors and cancer incidence (PSY-CA) consortium, and the CHARGE consortium.
Internationally, I have longstanding collaborations with the Laboratory of Epidemiology and Population Sciences, National Institute on Aging, USA (dr. Lenore Launer) where I published using data from the Honolulu Asia Aging Study and the AGES-Reykjavik Study.
Research team
Principal investigator:
Postdocs/UD's:
Maartje Basten
Jet Vonk
Ina Rissanen
Promovendi:
Emma Twait
Maarten Zwartbol
Rashid Ghaznawi
Carlo Lucci
Kim Blom
More information