Cardiovascular disease is one of the main causes of death in both men and women and, with the current aging population and rise in cardiovascular risk factors, this is not likely to change without a collective effort. To address this challenge, cardiovascular investigators, clinicians and educators from UMC Utrecht have assembled into one program: Circulatory Health. The mission of our program is to reduce the burden of cardiovascular disease worldwide.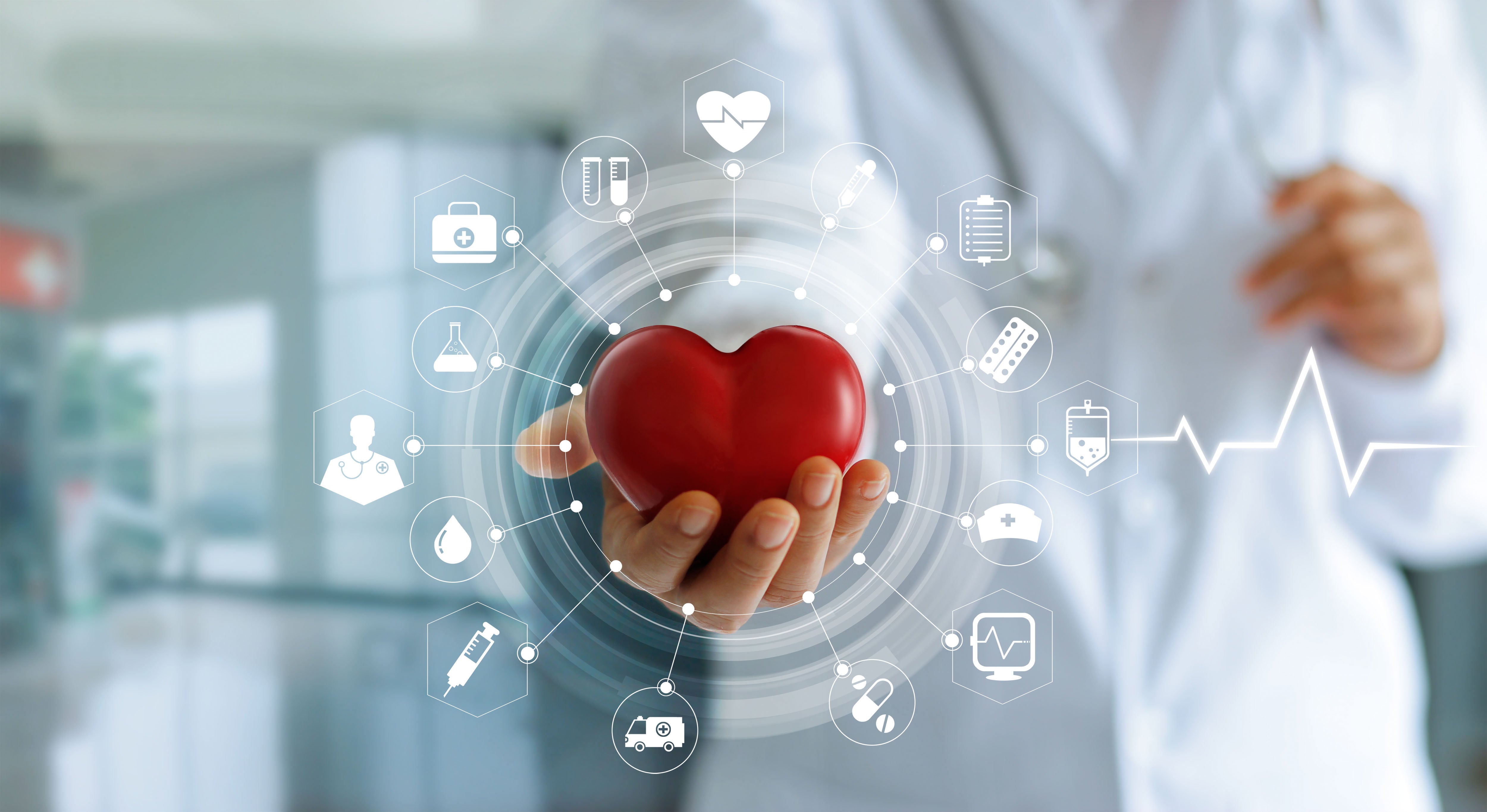 Chair Circulatory Health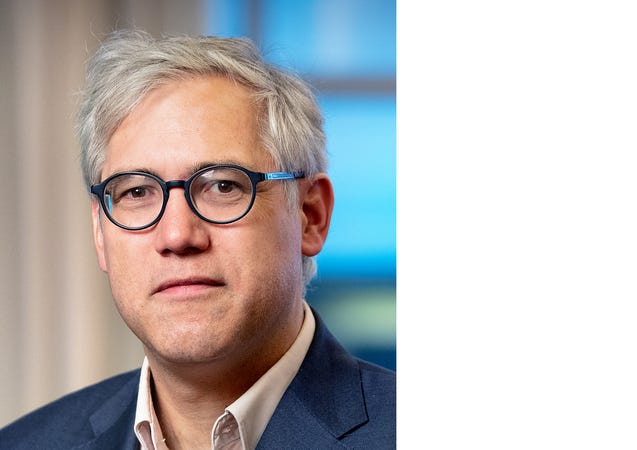 Chair Center for Circulatory Health 
Prof. dr. Folkert Asselbergs
Focus areas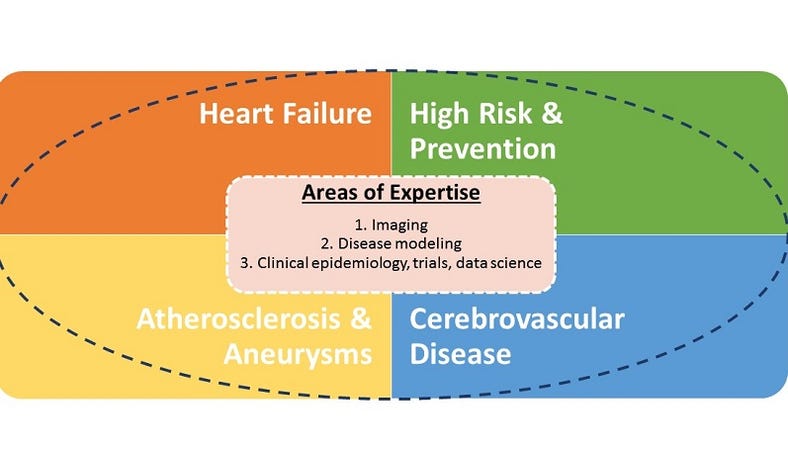 Focus areas
Read more about our focus areas
Research groups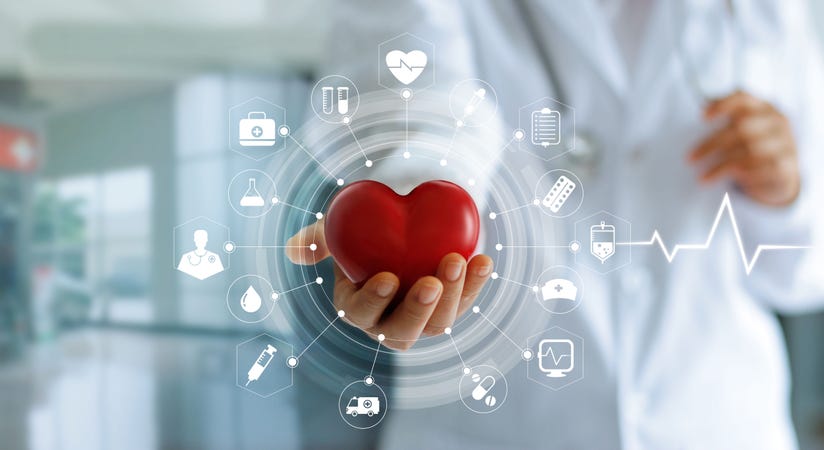 Research groups
Learn more about our research groups
The Utrecht Cardiovascular Cohort
The Utrecht Cardiovascular Cohort: Uniform data collection in routine clinical practice in cardiovascular patients for optimal care, quality control and research.
Patient care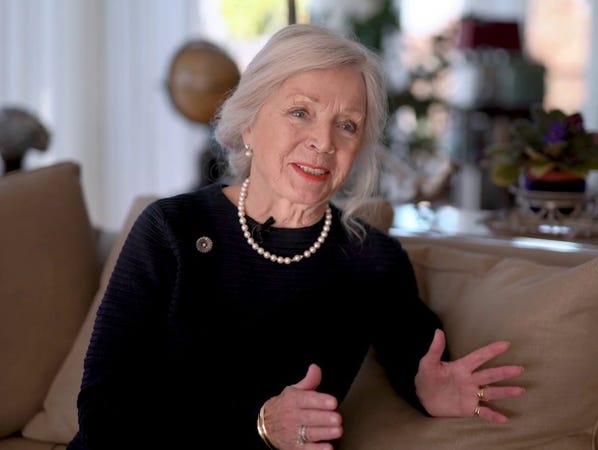 Center for Circulatory Health
All information about patient care
Education and career
Are you interested in the exact cause of a myocardial or cerebral infarction or do you want to know how cardiac failure or arrhythmias develop? Or are you more interested in improving prevention or treatment of cardiovascular disease? Within the Center for Circulatory Health you can participate in solving these issues.
Annual Review 2020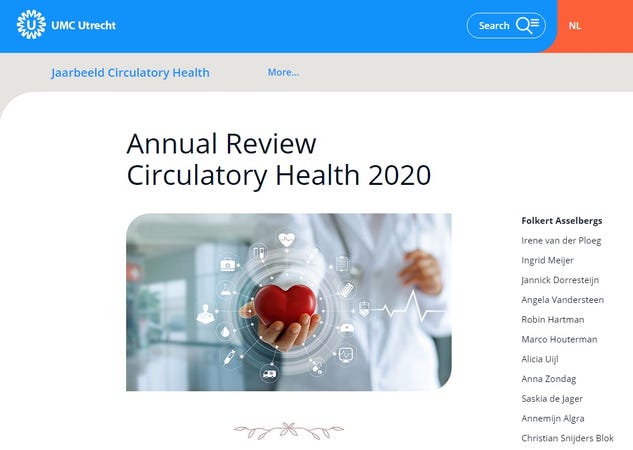 Annual Review
Read more about Circulatory Health