European registry of patients with the coronavirus (Covid-19)
In order to provide patients with the coronavirus (Covid-19) and with cardiovascular complications with the best possible care, we want to know how we can best treat these patients. That is why partners of the Dutch CardioVascular Alliance have launched CAPACITY. CAPACITY is a registry of patients with the coronavirus (Covid-19) within Europe. The aim of CAPACITY is to collect data regarding the cardiovascular history, diagnostic information and occurrence of cardiovascular complications in patients with the coronavirus. How can you contribute and help the CAPACITY team? View the CAPACITY website.
The Stroke Coronona (STROCORONA) project is a substudy of the CAPACITY COVID Registry seeking to find out whether COVID-19 patients are at increased risk to develop ischemic stroke. In this substudy, we collect data on neurovascular history, incidence of ischemic stroke, type of stroke, acute management and stroke outcome in patients admitted with COVID-19.
The UMC Utrecht is the coordinating centre for the STROCORONA study. As a substudy of CAPACITY, we work together with the network of the Dutch CardioVascular Alliance (DCVA). This enables participation as ethical approval has been arranged. Our goal is to reach as many Dutch centres as possible. For more information or participation in STROCORONA please send an email to w.m.sluis-2@umcutrecht.nl / a.m.algra-2@umcutrecht.nl
Research themes
Read more these research themes
Expertise centers for rare diseases
Four out of the 21 centers are connected to Circulatory Health:
• Center for Congenital Vascular Abnormalities Utrecht.
• Center for Hereditary Cardiovascular Diseases.
• WKZ Children's Heart Center (in collaboration with Child Health).
• National Expertise Center PXE (LEP).
Research Groups
Researchers Circulatory Health
Societal impact
The Circulatory Health program created significant societal impact with the spin-off company Julius Clinical. This academic research organization conducts national and international phase IIb-IV clinical trials. Since 2007, over 50 trials across more than 700 sites globally have been carried out.
Julius Clinical is not a traditional contract research organization. Our academic roots guarantee independence and secure trust from patients, doctors and society as a whole. The company insists on independently analyzing and reporting of the data.
Three of the largest and most prestigious projects are the Alecardio project, the CAPITA trial and the Advance-project. The Alecardio trial tests the effect of aleglitazar in about 7,000 patients with type 2 diabetes who experienced a recent acute coronary syndrome event.
The CAPITA trial establishes the efficacy of a pneumococcal vaccine in preventing a first episode of community acquired pneumonia. In the Advance project, routine antihypertensive therapy and glucose control therapy was compared in 11,000 type 2 diabetes patients.
Chair Center for Circulatory Health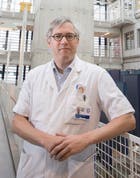 Prof.dr. Folkert W. Asselbergs
Prof.dr. Folkert W. Asselbergs is Prof in cardiovascular genetics and consultant cardiologist at the department of Cardiology, UMC Utrecht. He is chair of the program committee of the Center for Circulatory Health .
News items

Center for Circulatory Health of UMC Utrecht receives unique European accreditation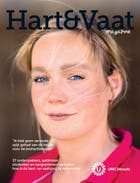 Highlight: Magazine Circulatory Health
In this magazine various aspects of the research and care in the field of cardiovascular diseases in the UMC Utrecht are highlighted.
Webinars
During this period of quarantine the ISHR has made a schedule of webinars wich you can follow.
All seminars are 30 mins long (+ 10 mins of questions using the Q&A tab).
Check the link below to see which date and main themes.
Online PhD Defenses
Publications
The Utrecht Cardiovascular Cohort
The Utrecht Cardiovascular Cohort: Uniform data collection in routine clinical practice in cardiovascular patients for optimal care, quality control and research
Education and career
Are you interested in the exact cause of a myocardial or cerebral infarction or do you want to know how cardiac failure or arrhythmias develop? Or are you more interested in improving prevention or treatment of cardiovascular disease? Within the Center for Circulatory Health you can participate in solving these issues.
Contact
UMC Utrecht
Heidelberglaan 100
3584 CX Utrecht
email: CirculatoryHealth@umcutrecht.nl