Terug
Large collaborative grant for more insight into brain disease

Large collaborative grant for more insight into brain disease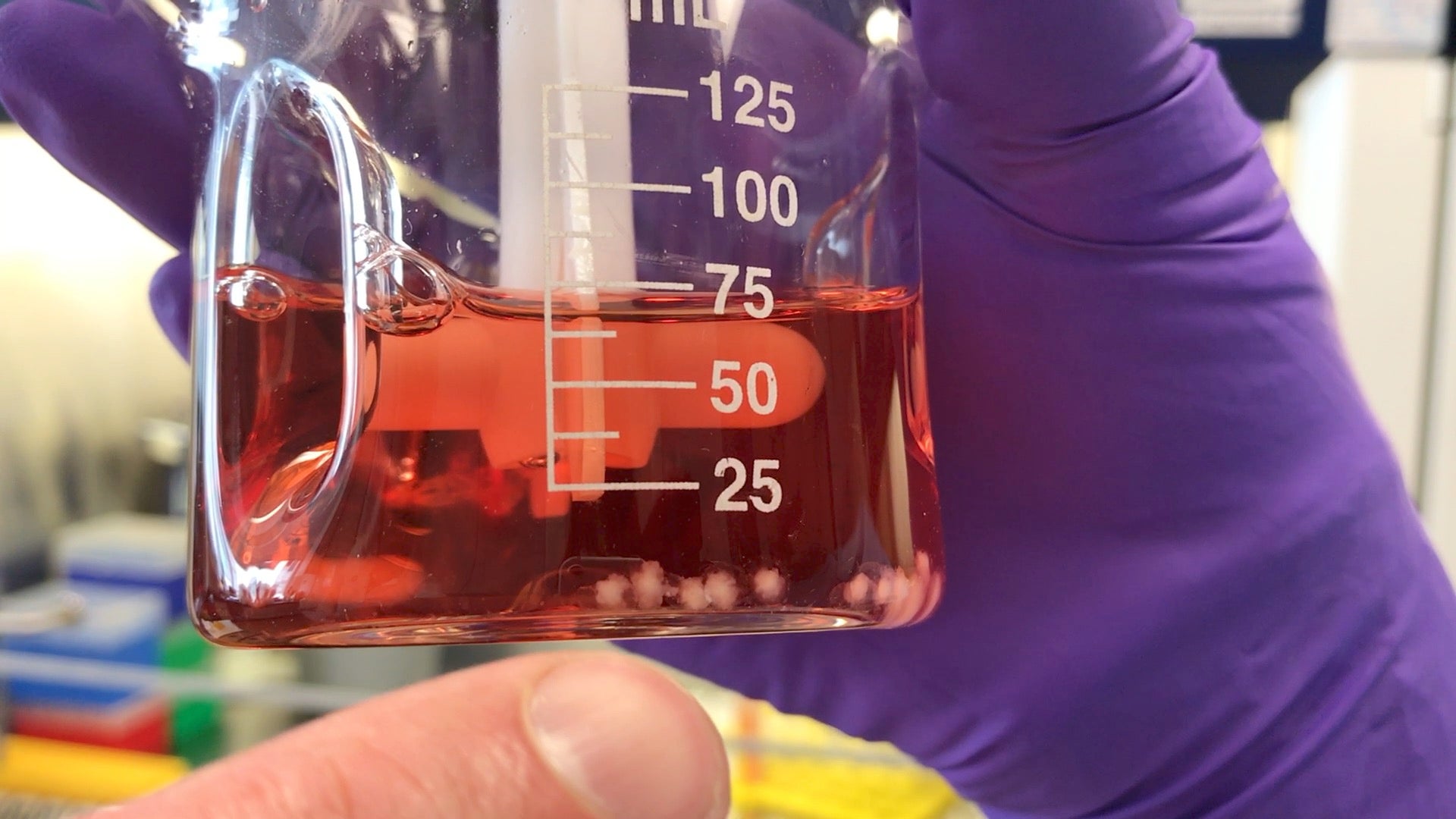 In recent years, many of the genes and DNA abnormalities involved in various brain disorders, such as schizophrenia, dementia and depression, have been identified. The next step is to see what these DNA abnormalities actually do and in which nerve cells. "It's not until you know exactly what's going wrong and where that you can you do something about it," says Jeroen Pasterkamp, professor of Translational Neuroscience at the UMC Utrecht.
Jeroen is one of the leaders and researchers of BRAINSCAPES. The Dutch Research Council (NWO) has granted this partnership a Gravitation grant of more than nineteen million euros for ten years.
Great impact
In Europe around 179 million people suffer from a brain disorder. Many of these conditions have a major impact on patients and their families, are not yet curable and involve substantial social costs. Examples of these disorders are depression, dementia, schizophrenia, autism and addiction.
Many small abnormalities
In recent years great progress has been made in genetic research into brain disorders. Jeroen says, "Some disorders are caused by a single gene defect. Most of them, however, involve very many small abnormalities. We now know better what the genetic basis of certain diseases is. But that doesn't help us much yet. Simply put, we know the beginning – the DNA abnormalities – and the end – the symptoms of a disease. But the part in between is missing. And precisely that part is needed to be able to develop treatments that tackle the cause. We want to translate the genetic basis into a model in the lab that we can use. For this to happen, geneticists, bioinformatics experts and translational researchers will need to work together more closely and differently; the purpose of BRAINSCAPES."
Understanding brain circuits
BRAINSCAPES will, on the one hand, attempt to fully map the genetic landscape for a number of psychiatric and neurological disorders and, on the other, yield insight into the brain circuits that are affected in these disorders. "We want to know what a DNA anomaly does to which nerve cells. The brain consists of millions of nerve cells, but it is still virtually unknown which groups of nerve cells are important for which functions and how they are affected in a disease."
New technique
A new technique called "single cell RNA sequencing" makes it possible to see for each cell which piece of DNA is written off and used. Jeroen says, "We are going to develop this technique further so that with the help of genetic information we can identify groups of cells that are relevant to disorders." The researchers will then dive deeper into the groups of cells found. "We want to know what connections they make in the brain. Both in healthy people and in patients. This will enable us to identify the behavior or function for which they are important. Using brain organoids – mini-brains – and other models in the lab, we can further study the nerve cells and their connections, gain insight into what is actually happening and try to influence it."
Bringing worlds together
Jeroen is happy with this Gravitation grant. Not only because of the recognition for the research that this grant entails, but also because it brings together different research worlds. "BRAINSCAPES is a large consortium of different research institutes. However, it also brings together geneticists, molecular biologists and bioinformatics specialists, because a huge amount of computational work is required. I believe it's necessary to bring these worlds together in order to achieve our goal: to find treatments to cure brain disorders."

Today the Dutch Research Council (NWO) awarded the so-called Gravitation grants. These grants are intended for top researchers in a discipline who work in a consortium or partnership on excellent and innovative research in one or more disciplines.