Back
Molecular and cellular science & therapy
Molecular and cellular science & therapy
OBJECTIVES of the theme Molecular and cellular science & therapy are to develop innovative systemic molecular and cellular treatment strategies and biomarkers that provide and respectively monitor effective anti-cancer therapy response with minimal toxicity. The UMC Utrecht has the ambition to create centers of excellence in the focus areas, cancer cell and immune system targets, as well as to be a front runner in tailored treatment strategies.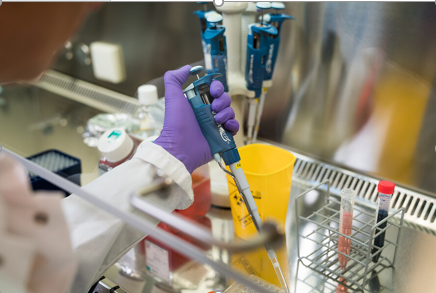 Focus areas
uitklapper, klik om te openen

Research Centers
uitklapper, klik om te openen
Research Centers within this research theme:
Center for Molecular Medicine >
Translational Neuroscience >
Laboratory for Translational Oncology >
Laboratory of Molecular Pathology >
Center for Translational Immunology >
Regenerative Medicine Center Utrecht >
Research Leaders
uitklapper, klik om te openen
Looking for another researcher? Try to find him or her on our UMC Utrecht researchers page.
Return to the main page of the Strategic Program Cancer >
Thank you for your review!
Has this information helped you?